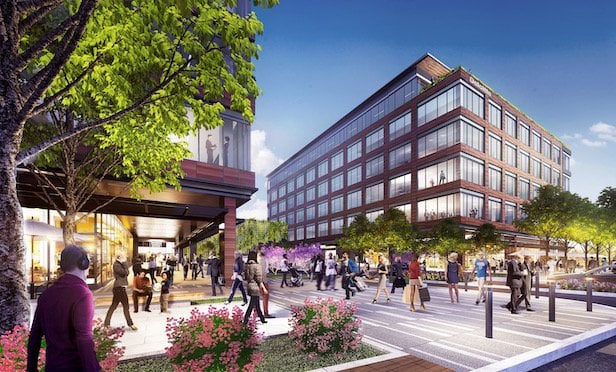 WOODBRIDGE, NJ—While noting in its first quarter 2020 snapshot of the New Jersey office market that the impacts of COVID-19 are not reflected in its data, the brokerage firm believes that the long-term impacts on office utilization in the Garden State and the nation for that matter will be minimal.
Acknowledging that the pandemic has caused office shutdowns and companies testing the effectiveness of remote work policies, Colliers notes that some in the industry are now wondering how a possible shift to teleworking by some firms will impact the commercial office sector?
"While more companies may adopt a work at home policy, the impact to office space utilization is anticipated to be minimal, as companies still find value in having people together physically and have spent the last decade optimizing their space efficiencies," Colliers states in its recently released report.
The brokerage firm noted that in the short-term, leasing activity is expected to slow down, but added, "once social distancing mandates are lifted, demand will gradually return, particularly with users who have inflexible upcoming lease expirations."
Colliers reports that there was 2,265,425 square feet of leasing activity statewide in the first quarter of 2020, down from 2,469,387 square feet leased in the first quarter of 2019.
The statewide office vacancy rate stood at 18.7% at the end of the first quarter of 2020, down from 18.9% 12 months earlier. The first quarter 2020 office vacancy rate for Northern New Jersey stood at 19.1%, while the Central New Jersey vacancy rate was 18.0%.
The average asking rental rate statewide at the end of the first quarter of 2020 was $28.236-per-square-foot; Northern New Jersey's asking rent was $30.01-per-square-foot, while the Central New Jersey average office asking rent at the end of the first three months of this year was $25.58-per-square-foot.
In looking ahead, post COVID-19, Colliers states, "Short-term renewals that may take place during this time of uncertainty will create a period of increased activity over the longer term, as pent-up demand will drive activity, akin to what the market experienced in 2010 and 2011 after the Great Recession."