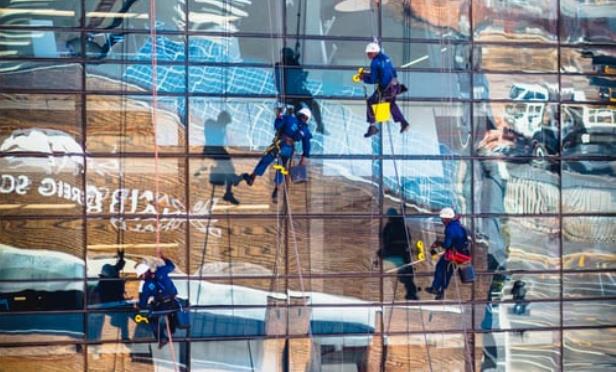 SAN JOSE—For specialty fund administrator NES Financial, serving Opportunity Zones and EB-5 investors was just the beginning. It's now part of a global powerhouse after being acquired by JTC PLC, a provider of fund, corporate and private wealth services to institutional and private clients. JTC PLC has 900 people working across its global office network and administers more than $130 billion of client assets.
The combination enhances NES Financial's solutions for Opportunity Zones and the EB-5 visa program, as well as 1031 tax-deferred exchange services for private equity, commercial real estate and corporate clients. As a JTC Group company, NES Financial will continue to operate under its current brand in the United States.
"In the midst of the COVID-19 pandemic, our services are needed more than ever," says Michael Halloran, chairman and CEO of NES Financial. "The US EB-5 program has historically provided a capital lifeline in downturns. And as more people face sudden unemployment, the Opportunity Zones initiative and EB-5 investor program will continue to provide jobs to distressed communities across the country."
Reid Thomas, executive vice president and general manager of NES Financial's specialty financial administration, agrees that this pandemic may uncover a silver lining for investors.
"The more I thought about it, the sell-off after the longest bull market may result in the largest capital gains trigger, which really supports Opportunity Zones," Thomas tells GlobeSt.com. "Also, in areas of unemployment, countercyclical investments may be attractive. Finally, there is a spirit of doing good, which matches up with the built-in social impact of Opportunity Zone investing. We will be monitoring this going forward but with 180 days to invest, we might see this occurring in July, August and September because it really lines up well with where the market is heading."
Thomas also shared some insights into the EB-5 program.
GlobeSt.com: What role does the EB-5 program play in commercial real estate development?
Thomas: In the wake of the 2008 recession, real estate developers were able to benefit from EB-5 capital, and their projects created tens of thousands of jobs. Liquidity had dried up, and despite huge bailouts for banks at the time, they weren't lending. EB-5 became an alternative and attractive source of capital for developers. The use of EB-5 capital was not limited to urban real estate either. Developers and corporations in several rural and remote markets also used the program to create jobs in their communities.
GlobeSt.com: Why does expanding the EB-5 immigrant investor program make sense as the COVID-19 crisis and its aftermath develop?
Thomas: I was disappointed to learn that an expansion of the EB-5 program was not included in the $2 trillion federal stimulus package announced on March 27. The EB-5 program can create jobs for the American workforce at a time of skyrocketing unemployment. And unlike other forms of economic stimulus, EB-5 is the only program that creates jobs at no expense to the US taxpayer. Looking back on the jobs created or saved by the financial crisis stimulus, estimates suggest that each job cost the US taxpayers between $540,000 and $4.1 million. Therefore, given the magnitude of this crisis, it's in the country's best interest to boost EB-5's momentum. The program soared during the last financial crisis, enabling US companies to access capital that helped the economy recover.
Plus, according to a US Department of Commerce study, EB-5 was a massive contributor to job growth in the country, all at no expense to the American taxpayer. Investors will see the opportunity to use dry powder in this new environment and will seek to use EB-5 investments to positively impact communities, all while contributing growth to their portfolios. If we ignore this opportunity to expand the EB-5 program, the economic recovery will take longer and cost more. The US could miss out on the chance to minimize the overall cost of numerous stimulus packages and save taxpayers money in the process.
GlobeSt.com: What's your response to those who think that the EB-5 program is a "green-card for sale" program?
Thomas: It is really unfortunate that this false narrative is out there. It seems to be politically motivated and keeps the real facts from getting heard. The truth is that the EB-5 program was designed to create US jobs by leveraging foreign investment. In exchange for a successful investment that met the job creation criteria, the investor received an opportunity to become a citizen.
The investment amounts are substantial and they are at risk. Not all investors in the program succeed in creating the jobs or in getting a financial return on their investment. In some cases, investors lose both. Before they can receive a green card, they must demonstrate that their investment created at least 10 full-time permanent US jobs. There are other programs in the world where investors can buy citizenship. The US EB-5 program is not that at all.
GlobeSt.com: How can the EB-5 program replicate the success it had during the previous recession?
Thomas: The EB-5 program was proven to benefit sectors focused on economic stimulus, job creation and social impact necessitated by the economic downturn of 2008. If the current program limits are expanded, EB-5 could do the same to create jobs and bolster the US economy in the aftermath of the COVID-19 crisis. Also, we know what happens when capital dries up: lenders become conservative. This will drive developers to seek alternative sources of capital. Enter EB-5 as an ideal program for raising and deploying capital at such times. For example, data from the US Department of Commerce showed that a mere 1,500 additional EB-5 visas would create about 8,000 permanent US jobs–highlighting the strong growth the program provides and its untapped potential.
The EB-5 program is a clear representation of impact investing that improves infrastructure and creates jobs. During the previous economic crisis, the program was an inexpensive source of capital. Our view is that the EB-5 program is an overwhelmingly positive force in economic stimulus, but it must be done in a transparent way that protects both investors and the government against fraud and abuse.
GlobeSt.com: What are the keys to ensuring integrity and transparency in the EB-5 program?
Thomas: While many agree that EB-5 is highly beneficial to the US economy and job creation, and that legislative expansion is crucial, the program, like nearly all specialized investment opportunities, is susceptible to bad actors. However, the positives of the program greatly outweigh the negatives, especially when integrity and transparency are priorities. It's essential to use proven, purpose-built technology and processes, and to harness expertise to service these sectors focused on job growth and social impact. There needs to be end-to-end process management beyond middle and back-office accounting and administration with real-time tracking of required sector compliance and impact metrics. A significant portion of the market engages third-party administrators to help ensure that the highest levels of security, transparency and compliance are maintained. Investors and fund managers need access to real-time investment, compliance and impact visibility, as well as the ability to efficiently onboard, manage and report on large pools of limited partners, regardless of average investment size. Doing so establishes best practices, protects investors and prevents fraud.