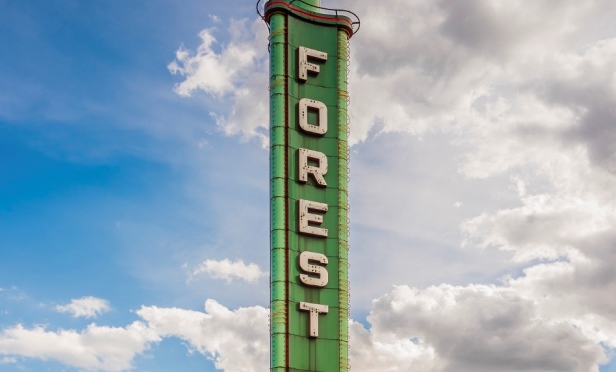 DALLAS—During this uncertain time, commercial real estate firms are finding ways to make a difference in markets across the country. Some are sending a portion of rent proceeds to healthcare workers on the front lines, some are donating space for medical facilities and storing supplies, some large corporate CEOs are forgoing annual salaries, and others are encouraging donations to local neighborhoods in need.
On a conference call last week, Prologis discussed how it is contributing to the industry during COVID-19. One of the ways is through its Space for Good program. This program provides temporary rent-free space in its distribution facilities to provide disaster relief and help charitable organizations address seasonal and short-term needs—to the extent it has vacancies in a relevant market. For the past five years, Prologis has donated almost $5 million in in-kind rent through this program, with nearly $850,000 donated in 2018 to 15 nonprofit organizations.
"We are taking an active role in bettering the communities in which we operate. In these troubled times, we're enhancing these efforts to provide assistance across the globe in the form of direct cash grants, supplies and the donation of space at our properties through our Space for Good program," says Gene Reilly, Prologis chief investment officer. "When the COVID-19 pandemic started in January, we donated medical supplies to local hospitals, the Red Cross and the Public Welfare Foundation. As the coronavirus has spread, we've offered unoccupied buildings and yard space for relief efforts to local state and federal agencies in the US, and hospitals and other relief organizations throughout the world. To date, we've donated approximately 450,000 square feet in six spaces in five different markets with eight more donations pending in five additional markets."
In addition, the Prologis Foundation has allocated $5 million to COVID-19 relief organizations all over the world with an emphasis on feeding those in need and assisting the medical communities that have been impacted so drastically, Reilly said during the call.
"Finally, we are signatories to the Stop the Spread campaign and propose bold action to prevent the spread of coronavirus with a financial commitment and relief in local communities," Reilly said. "Thankfully, we enter this with the healthiest logistics real estate market fundamentals on record. With very few exceptions, we also went into this with the highest quality portfolio in the strongest balance sheet we have ever had. We are prepared to make opportunistic investments in this environment but will be patient and doing so, we continue to prioritize our people, customers, investors and communities at this moment. The insights we can draw from analyzing our data, given the scale of the operations, may be the most valuable aspect of the Prologis franchise as we work through this environment."
Other organizations such as the Real Estate Council Foundation are directing funds to neighborhood betterment to strengthen the community through good works in housing, jobs, education and the environment.
Back in 2017, the foundation created a fundraising model called the Dallas Catalyst Project to focus its philanthropic resources toward a specific Dallas neighborhood. The foundation is partnering with Cornerstone Baptist Church, St. Philip's School and Community Center, and CitySquare to achieve the community's vision for revitalization. The inaugural Dallas Catalyst Project includes a three-year $1 million foundation investment as well as professional services from its members and companies to help renovate 12,000-plus square feet of retail space along Martin Luther King Jr. Boulevard, restore the Forest Theater's facade and construct a communal canopy space beneath the I-45 bridge in the Forest District.
Initial work on the Cornerstone Baptist Church includes the beautification of its exterior, the implementation of landscaping, improvements to the building's facade and signage, as well as the installation of a play-scape beneath Interstate 45.
Work on St. Philip's School and Community Center includes renovation of 12,000 square feet of retail space and an improved streetscape at 1632-1644 Martin Luther King Jr. Blvd.
The foundation is working with CitySquare on restoring the Forest Theater's facade, which includes architectural/master planning, construction to the theater's exterior and marquee, and improved lighting.