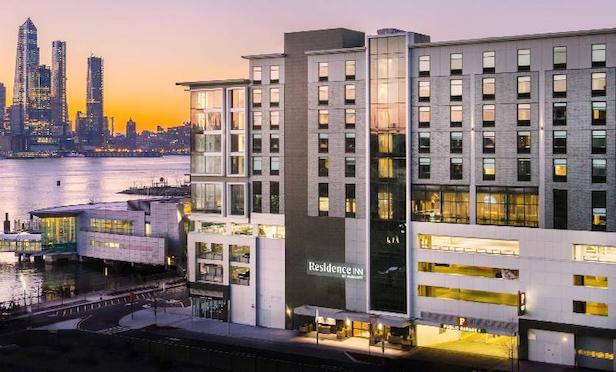 JERSEY CITY, NJ— Jersey City Mayor Steven M. Fulop has announced the launch of a $3-million local relief fund in response to the impacts of the Coronavirus on the city.
The "Jersey City COVID-19 Community Relief Program" is now accepting private donations to minimize hardships for needy families and seniors by improving access to food and other necessities. The Relief Fund will also invest in the local economy by helping small businesses and nonprofits get back on their feet, the mayor states,
The fund has a goal of raising $3 million and had already surpassed $1.5 million raised as of Friday, April 10 in its first 48 hours.
"We are in the midst of unprecedented times, and I have no doubt we will overcome the challenges we're facing if we work together to support one another," said Mayor Fulop. "This Relief Program will be a great resource for our most vulnerable residents and businesses who are the backbone of our community."
The local Jersey City program will be administered through the Jersey City Economic Development Corporation (JCEDC), a 501c3 nonprofit. Donations can be made through the JCEDC website at www.JCEDC.org. All donations will utilize community programs to address the needs of seniors and low-income families and youth.
The Fulop Administration has already introduced several measures under the mayor's Community Relief Plan that including rent freezes in rent-controlled buildings and support for small businesses facing financial hardships due to the COVID-19 with a 100% match on state grants.
Also in Jersey City, Mack-Cali Realty Corp. has donated 32 hotel rooms, meals, and parking at the Residence Inn Weehawken Port Imperial as well as $100,000 towards the Jersey City Medical Center's Emergency Response Fund.
"When we sounded the alarm that we needed help with housing for our frontline workers, it was heartening that, without hesitation, one of Jersey City's largest companies stepped up not only offered rooms, but also parking and meals for our employees who are working selflessly and tirelessly, day and night, to combat this pandemic and save lives," stated Michael Prilutsky, president and CEO of Jersey City Medical Center an RWJBarnabas Health facility.
To address the growing number of needs at JCMC as a result of the challenges presented by the pandemic, RWJBarnabas Health has created an Emergency Response Fund to support the hospital's comprehensive emergency care efforts and to help them provide the most current health information to the surrounding community.
"While the spread of COVID-19 has presented us all with new challenges, it has also shined a light on the strength of our community and our willingness to support each other, and few exemplify that strength better than our medical workers and emergency responders," states Michael J. DeMarco, CEO of Mack-Cali and a member of the JCMC Board of Trustees. "When they reach out for help at a time like this, there is no decision-making process—the answer is simply 'yes and thank you.'"
To make a donation to the Jersey City Medical Center Emergency Response Fund, visit here.