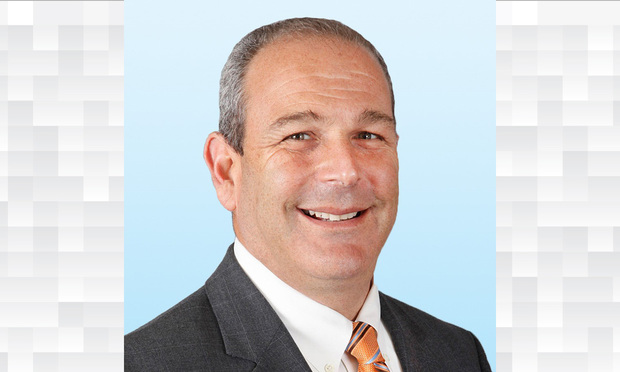 Not all industrial space is created equal in the face of the coronavirus pandemic. Some will win, and others lose.
The health care crisis has devastated South Florida's hospitality, entertainment, cruise and convention industries, slowing down the related industrial real estate. At the same time, it's a boon for growing e-commerce retailers after shuttered brick-and-mortar stores pushed people to rely on online shopping even more than before COVID-19.
"You are going to see some casualties unfortunately," said Steven Wasserman, who represents owners and tenants in industrial sale and lease deals.
The losers include warehouses that store supplies from linens to chairs and tables for cruise lines. They also are cold-storage spaces for perishable food served on cruises and at conventions, hotels and restaurants. And they are expected to be at the forefront of industrial users seeking rent abatement in April and possibly subsequent months if the coronavirus emergency continues.
"We thought it was going to be very narrow in the cruise, hospitality and leisure industry. In Orlando, one landlord who has tenants very dependent on the convention bureau and convention services, those tenants obviously have no revenue coming in. Therefore, they are not paying" rent, said Wasserman, executive managing director for industrial services at Colliers International in Fort Lauderdale.
Industrial landlords squeezed between nonpaying tenants and their lenders might consider deferring April payments to the end of the lease. In part it depends on how much of a break they get on their financing obligations.
The Easton Group, a Doral-based owner and developer that heavily focuses on industrial space, has a tenant making airplane engines.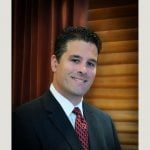 "Those are the folks who immediately realized the impact COVID-19 was going to have. Those were the first folks who told us, 'We might need some rent abatement, relief or some rent renegotiation for the short term,' " Easton president Jose Hernandez-Solaun said without identifying the tenant. "We are just trying, between our tenants and our banks and our lenders, trying to make sure we balance it out and it's fair and equitable for everybody."
As some struggle with the economic slowdown, last-mile centers and distribution warehouses are profiting and expected to expand.
"Last mile will absolutely continue to skyrocket," Hernandez-Solaun said.
It used to be referred to as the "Amazon effect" of steering shoppers away from stores. Amazon last year opened a 855,000-square-foot fulfillment center in Opa-locka.
The new phrase now will be the "corona effect," Hernandez-Solaun said. "If Amazon was strength-training to get e-commerce on the path that it's on, coronavirus is the performance-enhancing drug to really kick it to that next level."
Whether the growth of e-commerce-driven industrial space will be enough to offset the slowdown of warehouses targeting the tourism industry depends on whom you ask.
Hernandez-Solaun said growing e-commerce tenants will absorb the space vacated by those that won't survive the expected recession.
"The retail industry will seek to find alternative to their $50-$60 a foot rent that they currently have on their retail spaces. They need to go into a $14-$15 a foot warehouse," he said. "I see demand in warehouses starting toward the third and fourth quarter of this year and continuing for the next few years vastly outpacing whatever supply might be coming back on the market."
A prime example is cold storage, a major South Florida industrial sector where perishable food is stored for cruises, grocery stores and conventions. The space emptied by the cruise industry shutdown was filled by grocery stores, which are experiencing nearly unprecedented demand as people stock up.
"Even if there was a capacity available from the shortcoming of any cruise industry, I am willing to bet anything that that would instantly get filled up with any of the local grocers like Publix, Milam's needing that space to get the materials in, the food in to put it right back up on the shelves," Hernandez-Solaun said.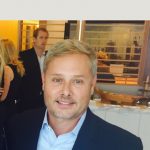 But L. Scott Helms, who in 2016 started industrial developer and operator Helms Development LLC, has a different take. The industrial market is in for a slowdown after years of unbridled growth driven by land scarcity and high demand. This has been steadily pushing up industrial rental rates, but they are in for a decline.
Leasing deals have been either canceled or put on hold, pushing up vacancy rates, Helms said. But he thinks rental rates could go down by 10%.
"It's harder to lease your buildings. It's going to get more competitive and rates will fall," Helms said. "I think it could be across the board. It's total absorption. It really doesn't matter which industry they are in. They are taking industrial spaces."
The Miami-Dade County asking rent is $9.80 per square foot, while it's $9.08 in Broward County and $8.76 in Palm Beach County, according to Colliers International data.
Helms has revised three land purchase proposals that were valued too high and he won't be able to achieve the planned lease rates to cover his land costs.
"If vacancies go up, rental rates are going to go down, incentives are going to go up, meaning free rent," he said. "You are going to have all those issues impacting a pro forma and ultimately impacting sale prices of land. Everything has changed."
And everything is changing, Hernandez-Solaun added.
Industrial users and owners are regularly reevaluating how to deal with the crisis, restructuring their pro forma and plans daily.
"Two weeks ago it was, 'How are we going to survive for 45 days?' Today it's, 'How are we going to survive another 60 days,' " he said during an April 1 interview. " And now it's how would we survive 2020. The speed at which this stuff is happening is mind boggling."