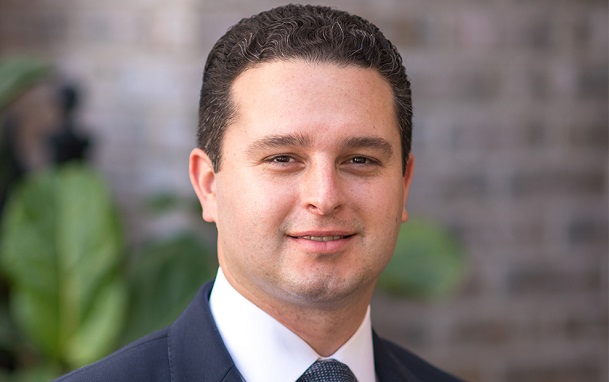 Despite market volatility and uncertainty created by the COVID-19 pandemic, investor activity within the net lease space for specific uses and credits continues to remain relatively strong, albeit at levels lower than pre-COVID. The industry is anxious and unsure about the long- and short-term effects of this crisis, and no one can provide any clear answer as to what the near term holds.
This crisis didn't begin as one based on deteriorating financial conditions or a collapse of credit, it's a health care crisis that will in turn have an impact on virtually every corner of the economy. One fact is clear: we as a nation must come together to defeat the virus, flatten the curve, and provide health care professionals the tools needed to minimize public health impacts.
Our economic recovery, the depths of an economic decline, and the timetable of said recovery, cannot begin without a reduction of new cases.
As I first mentioned, the good news is that on a business level, although we have seen hesitation with some of our clients as can be expected, activity in net lease has remained strong for necessity-based uses, publicly traded companies with strong financial positions, and uses like quick service restaurants (QSR) with drive-thrus. Since the COVID-19 concerns took root in the US and over the past three weeks, SRS' National Net Lease Group has had more than $200 million of new deals placed under agreement over this time frame. With that said, we are seeing a flight to quality and hyper-sensitivity toward credit. There is also, for the time being, exchange buyers still in the market driving pricing.
I, along with a majority of our brokers, went through the Great Recession and we believe that what we are in now has some similarities to what we experienced then. The net lease sector proved to be a sought after investment option during that time and was also the first to gain a robust investor interest once the recovery started. We think that the continued interest we're seeing now is due to some of the same fundamentals that make net lease a strong investment option. Being that single-tenant assets have lower price points compared to larger multi-tenant centers, the majority of net lease buyers and owners consist of small private investors or groups seeking yield and are attracted to owning a tangible asset.
Investors seeking a hard asset and portfolio diversification realize the strength in real estate, especially in the long term. This is particularly true during this crisis—net leased assets such as pharmacies, dollar stores and national brand drive-thru restaurants are more relevant to consumers today given that they are essential uses. The tenants that survive post COVID-19 are yet to be seen. Hopefully there will be minimal casualties with the help of the government stimulus and what's already covered in the CARES Act and other legislation.
Net lease asset categories currently garnering the most demand from consumers and hence, investors, are grocery, pharmacy, convenience, credit banks, medical, dental, and QSRs with drive-thrus. These are also categories that have generally survived government protocols, proving to be essential businesses. We do see hesitation toward certain product types such as fitness, non-credit strip, soft goods box retail, casual and fine dining and other categories of retail which are shut down, which further reflect the impact to some of the government responses to closures during the crisis. It is unprecedented to see the government and municipalities making decisions on who stays open as opposed to supply and demand.
Right now, investors are reacting out of concern in the short term, but the fundamental characteristics of net lease and investment real estate in general is based on a long term investment approach, particularly the fundamentals of an investor's basis, tenant credit, and location. Based on those attributes the phrase "survival of the fittest" will likely hold true post COVID-19 recovery.
Matthew Mousavi is managing principal of SRS Real Estate Partners, National Net Lease Group.