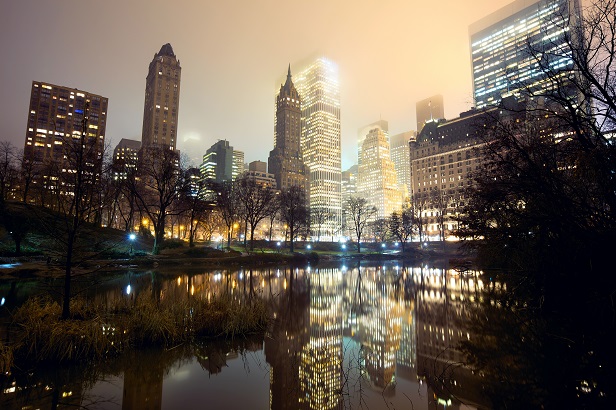 NEW YORK—As the coronavirus continues to squeeze the commercial real estate industry, New York's brokers say their confidence has reached its lowest point on record, according to the Real Estate Board of New York's Q1 2020 Quarterly Real Estate Broker Confidence Index.
REBNY tracked broker confidence on a weekly basis in March for this quarterly report as the crisis began to unfold and fully take hold of the City. The survey found that, overall, for the first quarter of 2020, commercial broker confidence was 3.23, representing a 56% decrease since REBNY surveyed brokers in the fourth quarter of 2019, a decline directly attributable to the impact of the pandemic. After President Trump declared a national emergency on March 13, 2020, commercial broker confidence fell to 2.40 from 6.30 the previous week, a 61% drop. Commercial broker confidence further fell to an all-time low of 1.89 after New York State issued its "stay-at-home" executive order.
One commercial broker respondent said, "COVID-19 has crushed commercial real estate. The retail market was slow before Coronavirus, and this enhances and expedites the upcoming recession."
"With New York City as the national epicenter of this global public health crisis, it's no surprise that, along with everyone else confronting the current humanitarian crisis, our industry is deeply shaken," REBNY President James Whelan says in prepared remarks. "REBNY remains confident that the hardworking men and women of our industry, and all New Yorkers, will weather this storm together, but we will need strong policies at the City, State and federal levels to get our economy back into shape and working for all those impacted by this unprecedented crisis," he adds.
The survey also captured commercial brokers' confidence in the future of the market. Overall real estate broker future confidence, which accounts for brokers' 6-month forecast, is 4.38 out of 10, higher than present confidence, which stands at 2.84 out of 10.
Agents are adapting by conducting virtual tours, online board interviews and other online resources that will positively impact the future real estate market, one broker said.
The Quarterly Real Estate Broker Confidence Index surveys REBNY's residential and commercial brokerage members to measure their confidence in the New York City real estate market across the five boroughs.