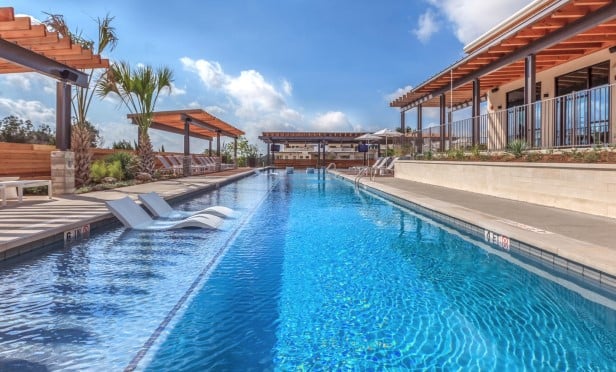 AUSTIN, TX—Some property management firms are eliminating all upfront security deposits, including pet deposits during the COVID-19 crisis. The increased affordability allows apartment operators to increase conversion rates and close new leases even in a challenging environment, GlobeSt.com learns.
During this learning process, firms are adapting and it is paying off. With more rent trickling in every day, Roscoe Property Management/RPM reports that 95% of its 38,000 apartments under management made online payments by mid-April. This exceeds the industry average reported for April rent collection.
The third-largest property management company in Texas is following National Multifamily Housing Council guidance for multifamily operators and assisting residents by waiving all late fees and coordinating payment plans. RPM is also waiving fees associated with credit card transactions.
While offices are closed, the company is providing residents with local resources to assist with rent and support other needs. In addition, educational videos, virtual events and ongoing communications are continuously being developed and shared with residents during these challenging times.
"I am so appreciative of the strength and perseverance that our team members bring with them each and every day, going above and beyond to serve our residents, clients and team members," said Jason Berkowitz, founder and president of RPM. "I believe growth is one of the things that can happen when we work together to find new and innovative ways to respond to the changing needs of our customers."
The company's operational platform is designed to provide customized solutions for its customers. RPM regional managers' portfolios are smaller than the industry standard and as a result, those managers are closely involved in daily operations. Team members across the organization collaborate, share best practices and tackle key issues collectively.
The company has invested heavily in technology during the last five years to ensure the infrastructure is available to support residents and prospective residents without the need for fact-to-face interaction but still allows expeditious communication. And, leasing associates are conducting virtual tours.
As a result, leasing velocity is stable, even under the current conditions. RPM estimates conversions from virtual tours to new lease applications is at 65% during the last six weeks.
In addition, RPM is working diligently to manage upcoming lease expirations. Under ordinary circumstances, RPM team members would personally visit with each resident to discuss renewal options. But RPM can still virtually interact with residents while maintaining a safe working environment.
"Residents are choosing to renew their leases within their communities at this time," said Berkowitz.
RPM has added 70 properties to its portfolio during the last year. The company continues to be awarded new management assignments during these unprecedented times by remaining agile and adjusting operations to meet the rapidly evolving environment, Berkowitz says.
"Real-time business intelligence has proven to be critical as we monitor a variety of key performance indicators across our portfolio," he tells GlobeSt.com. "In direct communication with resources at NAA and NMHC, and while continuously monitoring developments in legislation and policy changes, we developed our action plans and deployed frequent comprehensive communication throughout the organization and to our residents. Our executive team began planning for remote and reduced operations weeks prior to changes in the market we serve. We developed a plan for on-site teams to work in shifts to help minimize risk to our team members and residents. RPM moved to 100% remote rental payments in 2018, and all financial and accounting functions for our properties are web-based, so both the onsite teams and the corporate accounting teams could seamlessly continue to function remotely. Virtual tours, applications and leasing were already in place as well as maintenance requests and routine resident communications. Our e-learning and training departments also developed operational training modules on demand for specific needs such as emergency cleaning, enhanced virtual leasing and important resources to assist our residents."
RPM says residents are looking forward to reconnecting with their neighbors when restrictions are lifted.