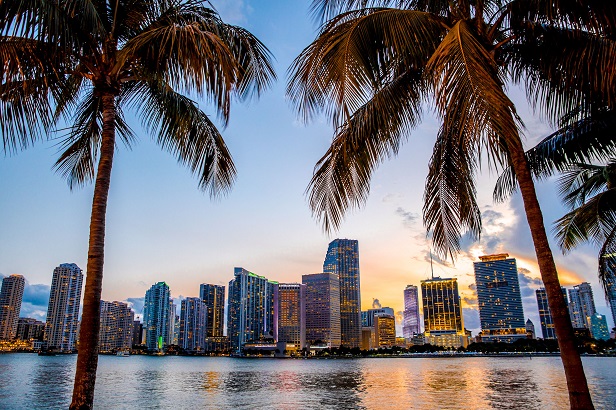 MIAMI—JLL says its just released Q1 Office Insight Report for Miami-Dade doesn't fully reflect the disruption caused by the COVID-19 outbreak. Nonetheless, the report did capture some of the effects the pandemic is having on what is usually a robust market.
For instance, Miami continues to be a top target for development with more than 1.9 million square feet under construction, the highest figure since 2010, according to JLL. The largest building under construction is 830 Brickell, which is expected to add 650,000 square feet of trophy office space to the CBD once completed.
But as COVID-19 begins to affect construction costs, schedules, and preleasing, construction starts and progress are expected to slow.
Also, the cruise line industry, which contributes $9 billion annually to the state's economy, has been severely impacted by the effects of COVID-19. The industry has laid off thousands after major cruise lines shot down. Many of these firms have entire buildings for their growing office operations under construction, the report says.
Miami began the year strong with nearly 100,000 square feet of positive absorption, largely focused in downtown Miami and Brickell.
While moderately sized move ins or expansions by firms like Saul, Ewing & Lehr, Infinity Insurance and others contributed to the positive start to the year, a majority was driven by move-ins of WeWork and Industrious, which may have future implications on occupancy as coworking firms navigate the current economic environment, JLL says.
The suburbs ended the quarter generally flat in regards to absorption, as a few smaller to moderately sized blocks were vacated. One example is First Service Residential, which exited over 11,000 square feet at 5805 Waterford in Miami Airport. JLL says that with the recent completion of Milton Tower in Aventura, more than 102,000 square feet of office space was added to inventory. Icahn Enterprises, who recently decided to relocate its headquarters from New York City to South Florida, is the first sizeable move in at that project with its lease of almost 28,000 square feet.