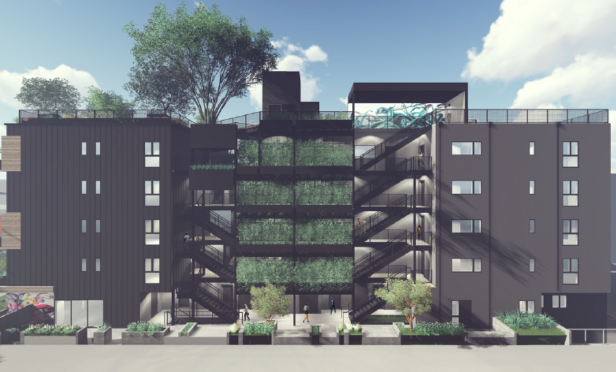 In the last year, co-living properties have emerged as one of the most watched asset classes. The country suffers from a severe housing shortage, and these new operators are supplying quality, luxury-style housing at an attainable price through shared living spaces—and in many cases, the operators are also managing the roommate responsibilities. That means young professionals could live in a class-A market for a fraction of the price while eschewing typical shared-housing logistics, like splitting utility bills or cleaning common areas. The economic disruption caused by the coronavirus pandemic will certainly shake up the industry, but the undersupply of quality and attainably priced housing should continue to drive demand in co-living once the pandemic dust settles.
"Co-living came out of a need when multifamily rents were so high that people could no longer afford them," Shahin Yazdi, principal and managing director at George Smith Partners, tells GlobeSt.com. "One of the ways to afford them was to live in a co-living property, where you would have your own room and bathroom and a shard living space. In many ways, I think that model will be impacted in the short-term. Multifamily rents will likely come down, and that will have some impact on the vacancy factor for co-living. However, even though that might happen in the short-term, I don't think this is a recession that is going to last long. Once we come out of it, we are still going to have a housing shortage."
California in particular was already suffering from a severe housing shortage, and the pandemic will likely exacerbate the problem because housing developers have largely stopped both ongoing and new construction projects. "In California, we are seeing new construction slow down. There is going to be demand once again for apartments, and we are going to have the shortage that already existed before," says Yazdi. "That is not going to go away."
While co-living properties will certainly experience challenges related to this downturn, there is also a scenario for increased demand of these spaces, particularly if there is widespread permanent job loss, which would create more demand for affordable and alternative housing options. As a result, co-living models could emerge in class-B markets targeting the workforce housing demographic.
While its important to assess future performace, co-living's long-term prospects won't actually be realized until the recovery begins. For now, co-living operators will need to adjust quickly to the new market. "In the interim, co-working operators are going to need to get creative," says Yazdi. "That is going to include cleaning the unit more often or having cleaning rules in place, and they are going to have to drop their rents. I don't think operators will have to close their doors, but like other businesses, they are not going to be exempt."
So far, the event hasn't discouraged the debt markets, however. Yazdi, who is currently working on co-living deals, has continued to see lender demand for the asset class. "Lenders that we are talking to are still looking at co-living," he says. "Many of these deals also pencil as apartments, but the profits are better for co-living. As long as the deal can pencil for multiple options, they are going to be willing to do a construction loan. On the permanent side, lenders are looking at the deal in the same way that they would an apartment deal. If it is cash flowing, there is going to be money out there for it."