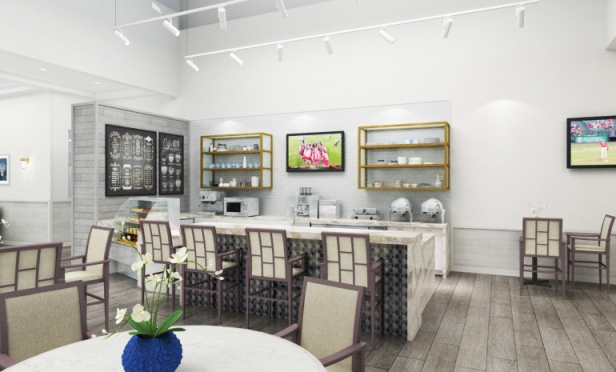 AUSTIN, TX—Because seniors are living longer, wellness routines are evolving to ensure each new year brings not only physical health, but also purpose and contentment. That's why many senior living communities are taking a multifaceted approach to senior wellness, according to American Seniors Housing Association.
According to a survey by the International Council on Active Aging, senior living communities are increasingly moving away from a care-first mindset and toward a wellness lifestyle with options for care available. A majority of survey respondents, 60%, said retirement communities will be based in a wellness lifestyle by 2023.
To accomplish this goal, five types of wellness programs will increase within communities including education and lifelong learning, exercise (led by both instructors and technology), health education and disease management, food and nutrition education and preparation, and intergenerational programs linking youth and older adults, says American Seniors Housing Association.
To create a holistic lifestyle, many communities are embracing smart technology. Wellness trends in senior living include everything from smart lights to help prevent falls and timed medication dispensers, to fitness equipment that uploads personalized workouts in the fitness center. Communities are also adopting telehealth so residents can have doctor visits remotely via video chats.
With the rise of wearable smart technology, i.e., smartwatches, seniors can monitor important health markers regularly, whether it's heart rate, heart rhythm or oxygen levels. And specialized apps can help monitor glucose levels, nutrition and stress levels. Many smartwatches can even detect if the wearer has fallen and if the wearer is unresponsive, will automatically contact emergency services and predetermined emergency contacts.
Most older adults are using smartwatches' health reports to help with preventive wellness. This real-time feedback helps seniors make informed decisions to improve daily health. And the data can be shared with physicians to allow thorough information for diagnoses.
Chronic stress can lead to high blood pressure, heart disease, obesity and diabetes. According to the American Institute of Stress, 77% of people report experiencing physical symptoms caused by stress in the past month and 73% report experiencing psychological symptoms. Senior living communities are taking this phenomenon very seriously and making conscious efforts to reduce residents' stress.
One way seniors are minimizing sources of stress is downsizing and simplifying lifestyles to diminish everyday pressures and reap long-term benefits as culinary, housekeeping and maintenance services are built into senior communities. People aged 65 and older may want turnkey solutions to allow travel, family visits and pursuing interests.
In addition, many seniors are adding holistic practices such as massage, meditation and mindfulness to traditional health treatments. In addition to relieving muscle and joint pain, massage has been proven to ease osteoarthritis pain, expand range of motion, lower blood pressure and strengthen the immune system.
Moreover, research regarding meditation's connection to overall health has created a resurgence in its global popularity. Meditation and mindfulness have been shown to have a positive effect on numerous medical conditions including chronic pain, heart disease and high blood pressure. That's why so many senior living communities have added practices such as yoga and tai chi to activities calendars. Many communities are adding on-campus spas and meditation studios to encourage residents to pursue better physical and emotional health.
Along with these wellness amenities, senior communities are incorporating designs that align with better mental and physical health, says Larry Meeks, a principal at STG Design.
"We pay attention to lessons learned and ways of improvement," Meeks tells GlobeSt.com. "Seniors don't want a dark clubby atmosphere. Bright, open, airy environments with a sense of neighborhood, and memory points with different entries and personal alcoves are finding their way into senior living communities. We are getting away from institutional environments in favor of a more residential feel."