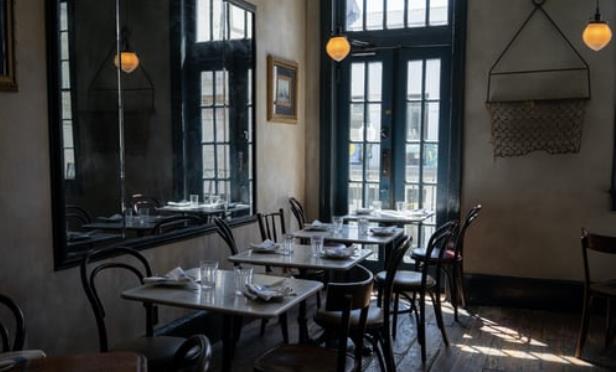 DALLAS—Real estate represents a top-three expense for the industry and companies need to make time-sensitive decisions to lower occupancy costs and sustain business viability in the challenging COVID-19 environment. Tango, store lifecycle management and workplace management system solution provider, will provide results from its AI and machine learning predictive location models free of charge to retail and restaurant companies for a limited time.
"We have built more than a hundred predictive models for retail concepts over the last decade and understand the difficult decisions these companies now face as a result of the pandemic," said Pranav Tyagi, CEO of Tango. "Historically, retailers had to choose between low-end unsophisticated generic models and expensive high-end customized analytical models. At Tango, we've ushered in a new paradigm by developing the industry's only AI and machine learning model that delivers industry-segment and customer-specific predictive results in days, not months. We want to give back to the industry that helped build Tango and are proud to offer this service free of charge to retailers and restaurant companies of all sizes during this crisis."
The company's Tango AI platform combines traditional modeling and big data with AI and machine learning to uncover new insights to real estate strategy and execution. During the next six weeks, retail and restaurant companies can register to leverage Tango's AI and machine learning predictive models to:
Evaluate actual unit performance against trade area sales forecasts
Analyze units and reset location level strategies including candidates for closure or renegotiation
Better understand an entire portfolio in this new business climate and make more informed decisions in a post-COVID world
"COVID-19 has presented numerous challenges to the restaurant industry as most states have issued stay-at-home advisories and temporarily banned in-house dining," Tyagi tells GlobeSt.com. "This has resulted in a drastic reduction in consumers dining at sit-down restaurants, while the shift to a work-from-home workforce has eliminated a large portion of the lunchtime crowd at both traditional and quick-service restaurants. As the restaurant industry adapts to this new stay-at-home social distancing environment, it's imperative that worker health and customer safety remain top-of-mind. That means being able to enforce proper social distancing measures for workers and customers as restaurants make the shift to delivery and take-out services."
Tyagi says proactive restaurant managers will think about how to utilize unused dining space to provide more room for customer pick-up and create specific drop-off instructions for workers making deliveries. Managing when, where and how many people are permitted in the restaurant for pickup during busy times can also help customers and employees feel safer.
"Restaurant companies that can provide seamless delivery and take-out experiences will perform the best during this difficult period and beyond," Tyagi tells GlobeSt.com. "More than ever, businesses will be relying on their omnichannel strategies such as online ordering, promotions through social media and special offers to encourage repeat business. Restaurants should be focused on diverting their resources to these systems to help maintain their customer base both throughout the pandemic and once business returns to normal. Operators that currently lack these capabilities should invest in these new approaches as soon as possible. Many are partnering with delivery apps such as Uber Eats, Grubhub and DoorDash for the first time to make their services more readily available to consumers."
During this slowdown, restaurant companies need to be focused on business survival and cash preservation, Tyagi says. As food, labor and occupancy costs make up the majority of a restaurant's overhead, understanding which locations are best positioned to adapt to omnichannel strategies will be vital to ensure businesses properly allocate resources.
"Zeroing in on occupancy costs specifically is critical since it represents the number two or three enterprise expense for most restaurants," Tyagi tells GlobeSt.com. "Smart operators will examine their existing leases to better understand key clauses such as kick-out and co-tenancy to identify the low-hanging fruit or those locations where they can immediately start paying less rent or none at all."
According to CBRE, other key lease provisions relating to rent abatement that should be explored include the interpretation of essential services, causality, condemnation and force majeure.
"For other locations, restaurants need to compare actual unit performance against trade area potential," Tyagi tells GlobeSt.com. "Doing so will identify underperforming restaurants that are in low potential trade areas, thus enabling a different and potentially more aggressive approach to landlord negotiations for units that fall into this category."
While the full implications of COVID-19 remain uncertain, investors need to be cognizant that the market will continue to feel the impact beyond the state-issued stay-at-home advisories, Tyagi says. As a result, investors should be critical and cautious during this time, but sectors of the industry that have typically been resilient to economic downturns, such as affordable quick-serve restaurants, will likely continue to perform well.
"The big unknown is what shopping will look like in a post-COVID-19 world, and the downstream impact on specific restaurant concepts and investment in retail real estate," Tyagi tells GlobeSt.com. "Existing retail real estate as well as future developments will likely need to be recast under a new consumer spending paradigm that relies more heavily on pick-up and delivery with more limited in-restaurant dining. If so, there are material implications on unit prototypes, parking and co-location strategies. Cautious investors will likely wait for the new normal to solidify before moving back into retail real estate investments."