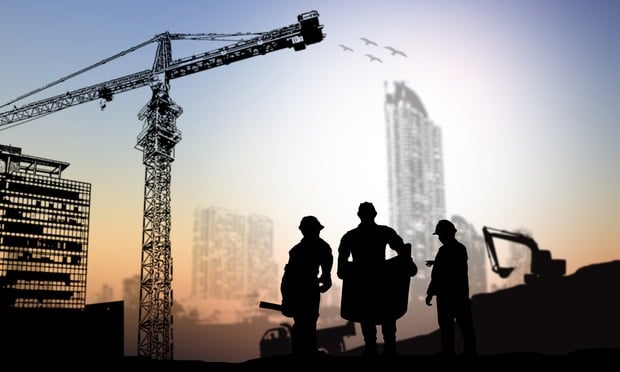 When Mark H. Dambly, president of Pennrose, closes a construction deal now, he is fielding questions that make the process a bit more arduous.
"There is a little bit more scrutiny and few more questions," Dambly says. For example, the economic shutdown caused by COVID-19 has pushed backed construction timelines. Lenders are asking their developer clients questions about schedules. Lender questions mainly revolve around adding time to construction deliveries. "If it was going to be 18 months, maybe they [the lenders] want 20 months extra [now]," Dambly says.
Charles Hewlett, director of Strategic Planning and Litigation Support for RCLCO, has been told by his developer clients that construction loans continue to fund for active projects. He says that some loan terms are being negotiated, "including LIBOR floors and triggers and things like that. But there is no wholesale withdrawal of funds or pause," Hewlett says.
"Is the contractor still comfortable with the schedule," Dambly says, repeating the questions he fields. "Are there any early indications of labor or material shortages?" So far, Pennrose has gotten "positive" answers from his contractors about their ability to get construction milestones. But after years of rising construction costs and difficulty securing labor and contractors, Dambly thinks things might be changing. "I think that we may see a correction in pricing for contracting," he says.
In some areas of the country, the questions don't revolve around construction timelines. They're about whether construction should be happening at all in the middle of a pandemic. New York state and the Bay Area in California have banned most construction projects during the COVID-19 pandemic. The state of California, however, is continuing with construction.
Those pronouncements should be taken with a grain of salt, according to Hewlett. "Most jurisdictions around the country, with the exception of Boston and Austin who have suspended all construction, have allowed residential construction," Hewlett says. "The Department Homeland Security deemed both single-family detached and multifamily residential construction to be essential infrastructure. So even in San Francisco, where 'all construction was halted,' they made an exception for residential construction because there is an essential need for housing given the shortage there."
Many of RCLCO's clients are still working on projects. "What we're hearing from our clients is that most of the construction projects that are underway are still proceeding and that construction lenders are still funding the commitments that they have made," Hewlett says.
Hewlett thinks, in many cases, construction will continue. "My gut is that for whatever reason, maybe to keep people employed and keep things rolling, that most residential construction is likely to continue in the vast majority of the country," he says. "Whether that applies to nonresidential construction or not, remains to be seen."