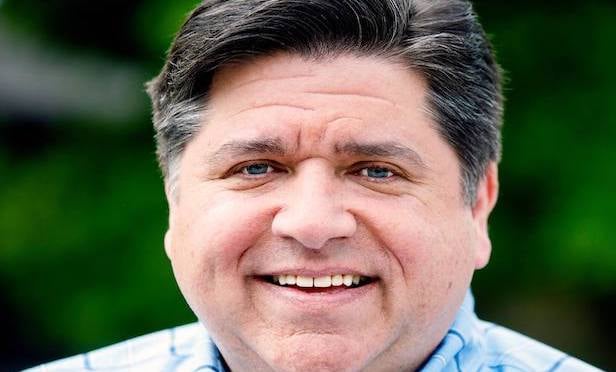 CHICAGO—Illinois Gov. JB Pritzker has called on the federal government to provide additional COVID-19 funding, noting that the state of Illinois faces an approximately $10-billion shortfall in the next two fiscal years.
Noting that early revenue projections indicate a $500-billion deficit for all 50 states over the next two fiscal years due to the pandemic, general funds for the state of Illinois are being revised down $2.7 billion in fiscal year 2020 and $4.6 billion in fiscal year 2021. With short term borrowing to bridge through this crisis, the total shortfall for fiscal year 2021 is $6.2 billion when compared to the spending plan put forth by the governor in February. That shortfall expands to $7.4 billion if the constitutional amendment to move to a graduated income tax does not pass, the governor notes.
"This is a public health crisis—but it is accompanied by massive economic disruption that's unprecedented in modern history. Illinoisans are all too familiar with the pain the lack of a state budget can cause, so let me just say up front: we will not go without a state budget," says Gov. Pritzker. "We will need to make extraordinarily difficult decisions on top of the difficult decisions we've already made, but together with the state legislature we will make them and we will do so with an unswerving dedication to fairness. In the midst of a pandemic, I am more resolute than ever to protect those who are suffering physical and financial hardship from it."
While states are to receive federal funding to address costs associated with the pandemic, that funding cannot be used for the broader impact on COVID-19 on state revenue, the governor notes. Pritzker adds that he is calling on Congress to pass an additional aid package that will provide funding to states to make up for unprecedented nationwide revenue shortfalls.
The federal $2-trillion Coronavirus Aid, Relief and Economic Security (CARES) Act is estimated to provide more than $9 billion to Illinois governments for a variety of programs from education, to aid for seniors and child nutrition to transit systems. It provides $150 billion in direct aid for COVID-19 related expenditures to the states, of which Illinois is expected to receive $4.9 billion—at least $2.7 billion to the state of Illinois directly and up to $2.2 billion to larger local governments.