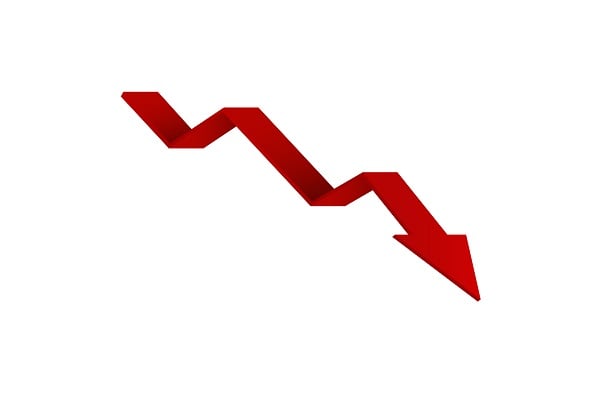 Open back up the economy. V-shaped recovery. Back to business as usual. It's just not going to happen. And so what can we expect in the real estate world?
On Donald Trump's signal, activity will hardly revert to pre-pandemic conditions. We can expect continuing outbreaks and rolling curves of infection across the nation for at least the next few months and more probably until a vaccine is widely available. That could be several years.
When the situation improves in major cities, people will not be eagerly jumping back onto mass transit, cramming into sports arenas or theaters, or jamming into bars and restaurants. And big city mayors and most governors, who have ultimate control over local rules, will be careful about lifting social distancing until there is more testing available to track what is going on.
Since the federal government has been ineffective about ramping up testing and providing sensible guidelines, the public health monitoring process, including contact tracing, may be months away from effective implementation.
Airplane travel will continue to be problematic. Do we envision packed jetliners and airline terminals as long as there is a substantial threat of infection? The same dynamic of asymptomatic carriers spreading the virus will be in place until antibody tests are widespread and we have some understanding of immunity from previous infection. That's not happening immediately. Until then do you want to risk spreading infection to members of your family or getting it yourself?
For starters, hotel bookings will not rebound dramatically. Companies will not resume business travel except for essential trips. When it comes to vacations, many people can be expected to orient to staying near home and happily reconnecting with local friends and family. It could be worse for lodging owners. You could be operating a cruise line company.
On the retail front, the pandemic has only reinforced the efficacy of online commerce. Stores may reopen, but the idea of window shopping for entertainment and getting what I need on a bricks-and-mortar shopping spree has lost even more luster. The store closing wave, underway for years, has steepened and will crash on shopping center owners. Restaurants will struggle and probably face local regulations to limit diners and enforce space restrictions. An already tough business will suffer with many establishments unable to reopen. And multiplexes? It will be just a lot safer and easier to continue binge watching at home via Netflix, HBO or Disney than going to a movie house, whose screening rooms have never been known for cleanliness or hygiene. Why else are they always so dimly lit? No thanks.
Long-term office leases provide owners with insulation and federal bailouts should allow many tenants to keep paying rent. But the drain on state and local government coffers will likely result in major cost cutting to balance budgets—that translates into lost public sector jobs and private sector government contracts (more lost jobs) as well as less support for charitable and not-for-profit organizations. This will shrink office demand.
Over time, companies will logically recalculate their space needs—the pandemic will prove to many who have not worked remotely that WFH can work effectively especially with zoom type technologies. And in executive suites, corporate leaders will likely see the bottom-line advantage of reducing the need for as much office space and instituting more hoteling/remote work strategies. The pandemic also offers the opportunity to cut workforces permanently—companies will have the perfect excuse not to rehire certain furloughed employees. In addition, watch for capital-starved start-ups to go out of business. It all spells a dampening of demand and a governor on rent levels. Commodity space especially is in the crosshairs.
Big City v. Suburbs
This rates a whole separate discussion. But until a vaccine, city life will be compromised and the hit to local tax receipts will be severe, impacting city services and quality of life as well as necessitating raising taxes. Urban dwellers will be getting less and paying more than ever. Suburban separation may look more attractive and remote working options could reinforce inclinations for not needing to be in the big city. Compromised cultural institutions and nightlife dim the bright lights for at least a while. And this all means lower urban property values. Not good for 24-hour markets.
It follows that high-rise rentals, condos and coops are in for a rough stretch, especially recently developed or in-the-ground luxury projects. Prices had already hit the wall and were dropping. That trend will accelerate.
Pay check to pay check renters may delay rents and local non-eviction rules will tie landlords' hands in the workforce housing sphere. Unemployment insurance and federal cash payouts should help maintain revenue flows in the short term. But all those service jobs aren't immediately coming back and unemployment will drop from stratospheric levels, remaining uncomfortably high for a while. Rent inflation is over and landlords will still be faced with property tax bills and other expenses, squeezing profits and investment returns.
This doesn't look like a V-shaped recovery, does it?
A marketing communication strategist who turned to real estate analysis, Jonathan D. Miller is a foremost interpreter of 21st citistate futures – cities and suburbs alike – seen through the lens of lifestyles and market realities. For more than 20 years (1992-2013), Miller authored Emerging Trends in Real Estate, the leading commercial real estate industry outlook report, published annually by PricewaterhouseCoopers and the Urban Land Institute (ULI). He has lectures frequently on trends in real estate, including the future of America's major 24-hour urban centers and sprawling suburbs. He also has been author of ULI's annual forecasts on infrastructure and its What's Next? series of forecasts. Outside his published forecasting work, Miller is a prominent communications/institutional investor-marketing strategist and partner in Miller Ryan LLC, helping corporate clients develop and execute branding and communications programs.