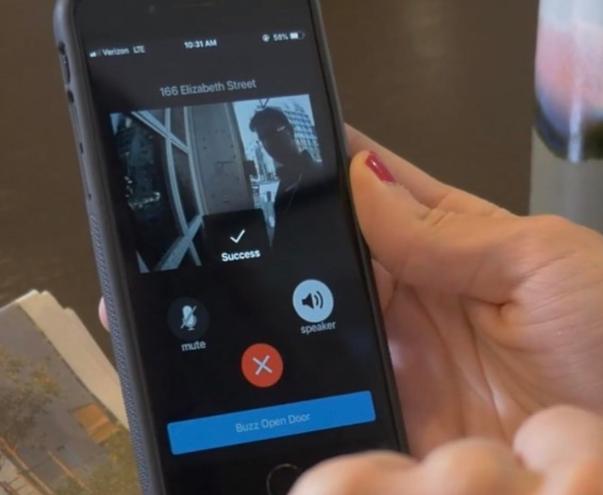 New York, NY—The coronavirus has changed all aspects of everyday life and condo and co-op owners have not been immune. Staff aren't showing up for their shifts, package deliveries aren't being made—one landlord commented that his building cannot even receive mail, a big issue for tenants.
Clearly a backup plan is needed.
Technology can go a long way to addressing these issues, according to Neil Golub, director of Sales for Carson, a technology firm that specializes in serving small co-op and condo communities.
"It's essential for tenants to have guaranteed delivery during a time like this," Golub tells GlobeSt.com. He reports that the company's remote doorman staff has been fully operational during the coronavirus crisis. "Deliveries were robust thru the week of March 15th and then we began to see a drop of 25%, as some tenants vacated their apartments and online ordering became more challenging with the increased demand."
Communicating with Tenants
During these unprecedented times, property managers are proactively communicating with their residents. When businesses began shutting down the week of March 16th, Golub and his team noticed a 150% increase in outbound messaging with residents.
"Regarding visitor communication, does the building have an intercom and if not, how are tenants communicating with their food couriers? There is technology available which features integrated video intercom calls, so the tenants have a visual on who they're speaking with and then can remotely unlock the door without contact," explains Golub.
Accessing the Building
If the building has a front desk concierge who may be unable or unwilling to show up to work, buildings need to devise a backup plan for access. Are there locks? If so, then what? Does the door stay unlocked? If it's locked, do residents have keys?
"In my doorman building, we don't have a set of keys so I'm not sure what would happen. We're witnessing demand from buildings to have a backup system in place during a time like this," says Golub.
Security
Smaller multifamily buildings may not always have security cameras and companies such as Carson helps management and the tenants gain better visibility and feel more secure in this shaky environment, Golub says.
Other services provided through these technology apps include payments, service requests, and communications between management and residents.
Post COVID-19, the popularity of these applications may increase as contactless customer service becomes a part of the new normal and business can be transacted with tech-based solutions delivered via electronic devices.
"Post coronavirus, our business model won't change," says Golub. "A lot of property managers will, of course, gravitate towards the contactless environment as they strive to meet the needs of their residents."