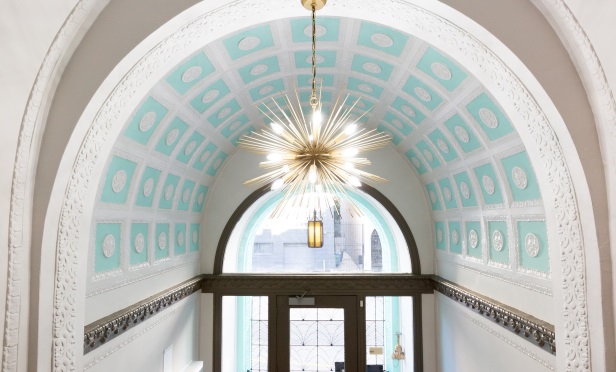 SAN FRANCISCO—In recent months, shelter-in-place orders have been issued throughout the world to slow the spread of COVID-19. While staying at home except for essential needs is important for slowing the virus, it has created a sometimes dangerous situation for people who are experiencing domestic violence.
During the first week after the shelter-in-place directive, the district attorney's office had an initial spike of 60% as it relates to clients referred to the victim services division compared to the same week in 2019. In the second week, the office had a 33% decrease in new client referrals.
"As we shelter in place to limit COVID transmission, survivors of domestic violence are at an increased risk of danger and victimization by their abusers," said district attorney Chesa Boudin. "Now more than ever, we must work together to ensure that the most vulnerable of our victims have a place to shelter free from abuse."
In response to the increase in cases, survivors should know there are safe emergency housing options available for them, their children and their pets during this crisis. San Francisco has secured 20 furnished apartment units for survivors of domestic violence.
"For people experiencing domestic violence, the public health stay-at-home orders meant to save lives can have the unintended consequence of isolating them from the community and services that help keep families safe," said Trent Rhorer, executive director of the San Francisco Human Services Agency. "We often face challenges to find alternative housing for people experiencing abuse."
The temporary homes will be donated by Veritas Investments, and are the result of a collaboration with the mayor's office, the district attorney's office, the Human Services Agency and the city's community-based domestic violence advocates. The city is also working to secure additional housing for survivors of domestic violence.
"While staying home except for essential needs is necessary to slow the spread of COVID-19, it isn't the safest option for everyone. On top of dealing with the global pandemic, far too many families also have to deal with the threat of violence and abuse at home, all while being more socially isolated from their friends and other support networks," said London Breed, San Francisco mayor. "We are seeing a concerning increase in cases of domestic violence around the world and in San Francisco, and there's a growing need to have more safe places for survivors to go. I'm grateful to Veritas for stepping up and donating these 20 homes so that we have some additional resources for people who need help during this uniquely challenging time."
Veritas, a San Francisco-based real estate management company, is donating 20 furnished apartment units for temporary use by domestic violence survivors as part of its Safe Home Program. The homes are located in several secure buildings throughout the city. Survivors, families and pets can move in at their convenience and can stay for up to 90 days at no cost.
During that time, survivors will be supported by one of the community-based domestic violence agencies which will provide wraparound services and referrals. Domestic violence agencies will refer clients directly as needed, based on availability.
"As a homegrown San Francisco business, we feel deeply tied to our community and know how hard this public health crisis has been on everyone, especially the most vulnerable," said Yat‑Pang Au, founder and CEO of Veritas Investments. "Whether it's providing temporary housing for individuals displaced by fire, families seeking care at our local medical institutions, or in this case, survivors of domestic violence, Veritas is always seeking ways to be a supportive member of the San Francisco community."
The Veritas team internally brainstormed ideas before contacting local officials to land on the ultimate approach the firm would take.
"This truly rose from a Veritas team effort, and I think is an example of innovation and really understanding the community in giving back to those who need our help," Au tells GlobeSt.com. "We started off thinking about making the housing available for those in the headlines of the pandemic…firefighters or first responders or the elderly. But as we talked to local health officials, we understood this rising need for survivors of domestic violence and it hadn't really been addressed this way. For these temporary residents and for our outreach to all our residents, the message shared across our teams is to listen closely to people, and lend a hand wherever we can help people get through these difficult times."
These new housing units supplement the existing domestic violence shelters in San Francisco. Domestic violence shelters and hotlines are deemed essential businesses under the Stay Home Order and continue to operate.
One organization that is providing resources is La Casa de las Madres, which offers a continuum of comprehensive services to women, teens and children exposed to and at risk of abuse.
"La Casa de las Madres is open and working to support survivors, because, sadly, domestic violence doesn't stop during a pandemic," said Kathy Black, executive director of La Casa de las Madres. "We know that as this pandemic goes on, there will be an increased need for services and shelter, and these 20 temporary homes are a good place to start."
Black says she hopes other commercial real estate owners will follow suit.
"What Veritas Investments and the city of San Francisco are doing in arranging this temporary housing is just huge for people and families dealing with domestic violence–it underscores that they are not alone," Black tells GlobeSt.com. "We hope other property owners will look into their inventory and contact the mayor's office, district attorney's office or local officials to find out how these short-term commitments can really transform lives. An individual or small family can start to get their lives on track, just staying somewhere that feels safe, anonymous and away from where they came from."