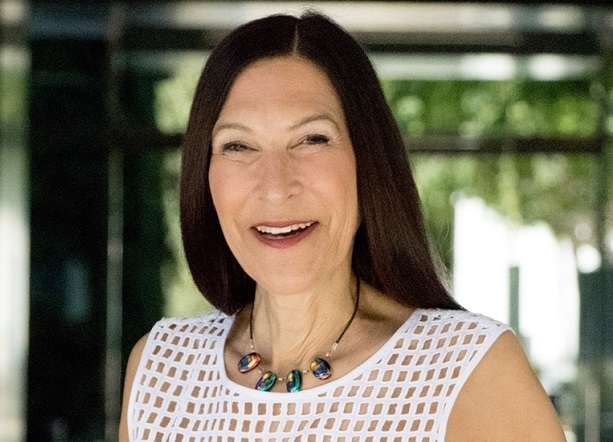 While nothing has stopped movement so rapidly as COVID 19, there have been multiple uncertain moments for the economy as a whole and specifically for commercial real estate. Most of us can name several of them, including 9-11, the dot-com crash, and two massive commercial real estate hits all since the mid-1990s.
Our firm, with more than 25 years of experience, has weathered each of these. As a CRE and finance-focused public relations, content and marketing agency, we've seen the reaction of hundreds of CRE firms, and have also been able to see the outcomes on the other end.
For example, during the CRE "survive to 95" recession (which really continued until 1998 in many markets) those firms that continued to communicate with the industry and their target audiences, such as our then-client, Donahue Schriber, were able to more quickly respond to the few opportunities during the recession, and were able to thrive when things turned back to a more positive position.
In fact, at the tail end of that recession, Donahue Schriber was able to acquire a majority of the assets of a neighborhood shopping center development and operating company. This move prepared the firm and its private REIT to move away from regional shopping centers and instead focus on acquiring and developing a large and more internet-resistant portfolio of necessity-based centers.
By maintaining its strong visibility, Donahue Schriber was able to communicate to the industry that they were still in business, functioning well, and that they should be on the call list if someone has deals. No one will know if you are interested in buying or financing something, or wishing to sell an asset, if you aren't actively communicating this through your marketing efforts.
The same can be said for a product or service. A company that may be in need of your product or service might not know that you're still fully operating and ready to help.
The opportunities that arise are often found by firms that remain focused on the future during critical industry shifts, and who market with a taste for successful continuity of the firm.
In the more recent and deeper slump of 2008 that lasted through approximately 2011, David Rifkind of George Smith Partners asked us to continue doing publicity because, he said, "if there's one company out there that needs us, your publicity will ensure they find us."
The principals at George Smith Partners knew that there would be very few deals at that juncture, so it was critical to their survival to be positioned as one the few capital market advisers that were still doing deals. The publicity also generated awareness of the firm and its services to those who were very early back into completing transactions.
Over the next many years, George Smith Partners continued to work with our firm as they grew in numbers of team members, grew in national stature, and grew in volume. During that same time period, another of our Clients made the decision to market more boldly than ever.
Why?
Bob Voit of The Voit Companies said, "We're going to sail into the wind, and when this is over, we will be far ahead of any competitors."
That client's philosophy paid off.
During the dramatically slow period, as we refreshed the firm's brand, created and ran new advertising in print and online, doubled our publicity, and continued to create and disseminate a quarterly newsletter, The Voit Companies grew its brokerage division from three Southern California offices to more than ten locations through California, Arizona and Nevada. And each of those offices thrived.
One of the reasons they thrived is that Voit's active marketing to the industry in a tough period made it easy to recruit the top people in the field.
Top talent is always highly self-motivated and resilient. Those truly strong brokers and asset managers saw that our Client was moving forward with vigor and a positive outlook for the future. This attracted the major players immediately, grew the firm rapidly, and with all that top talent, Voit quickly became a dominant player in each of its markets.
In addition, our marketing of the firm's growth and activity attracted existing and new clients who were similarly attracted to the firm's talent, positive attitude and drive. So how do you strategically position your firm to achieve the same success as the companies above during the current environment?
Maintain Visibility. This can be done through creating topical thought leadership campaigns, including podcasts, videos, trade industry articles, social media campaigns, and webinars. In fact, our firm has put strategies in place to produce videos for clients while also social distancing. Videos can be filmed through teleconferencing platforms and edited by our firm to turn videos into strong pieces that are timely and topical.
Keep an Open Line of Communication. It is extremely important to keep communicating with clients and employees during this unique time. The question is, how do you create communications that are professional, caring and still deliver your key messages. We are carefully curating internal and external communications for clients that do just that.
Refine Your Digital Presentations. We are all communicating online more than ever before, which means our digital presentations need to be better than ever before. It's one thing to close a deal, make a sell, or create new partnerships in a personal in-person meeting. Online, you will be judged by your digital communications and presentation. We are actively working with clients to create captivating content for their presentations, and to update decks, as well as to generate webinar content to ensure their online presence is as sophisticated as the firm is in person.
Plan for the Future. There is light at the end of the tunnel and one commonality in the above case studies is that each of these companies recognized this and planned for it in their marketing. For example, we have clients planning new funds to take advantage of what will likely be opportunistic pricing on product. We are working with them to create their materials now so that they are prepared to bring in new investors and immediately begin acquiring these opportunistic assets.
Another advantage to marketing through this current environment, is that the ability to break through the clutter is suddenly easier. There's clearly less clutter to break through.
Those who are marketing into the next opportunity are becoming vibrant frontrunners, positioned to truly lead the industry into the next five years. The strong firms are showing themselves to be thought leaders. They are proving to be experts in the field.
And when the crisis is over, as Newton basically said, the companies at rest tend to stay at rest, while companies in motion continue in motion.
Judy Brower Fancher is the founder and chief strategist for The Brower Group