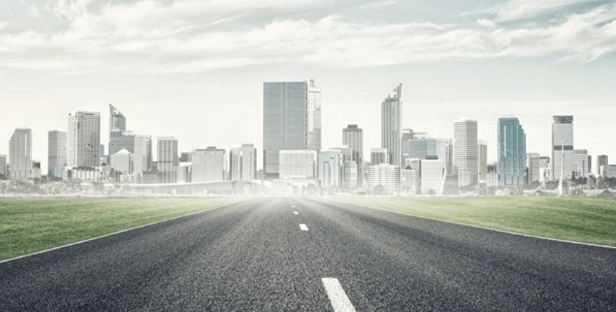 The coronavirus has wreaked havoc in the net lease sector.
In these difficult times, James Koman, CEO of ElmTree Funds, contends that investment-grade tenants offer security more security than other tenants.
"We think that those [firms] that were focused on the investment-grade companies are well-positioned for the recessionary environment," Koman says. "They had strong cash flow generation and low leverage profiles. Though, in a lot of ways, they may or may not fit the essential services definition."
ElmTree Funds is a private equity real estate firm that specializes in net-lease and build-to-suit assets. The company aims to produce assets that bring "mission-critical, strategic importance to corporate America."
"They [these corporations] are spending a lot more time defining where they want to be for the next 12, 15 or 20 years," Koman says. "We just think that even though these corporations are signing these lease terms with 12 or 15 years, they're probably going to be there for 25 to 40 years because they're strategically important to them."
Koman sees a lot of real estate groups focusing on tenants that offer essential services for the foreseeable future. He believes that these companies will continue to perform well. "They are more balance sheet and more cashflow focused," he says. "Those are the same themes that we're following throughout that process when we do our underwriting."
In a severe recession, Koman has concerns about companies in the non-investment grade space (CCC to BB ratings), particularly those that increased their leverage profiles over the last several years due to low-interest rates.
"I think corporations that are probably at the low end of investment grade, BBB, could be susceptible to credit deterioration," Koman says. "If we go into more of a severe recession, we will be looking [hard] at the BBB and those that have high leverage profiles. We're trying to avoid those."
Koman believes there's going to be a lot of downward pressure on non-investment grade companies, which have a wide-range of leverage profiles because of the extended period of low-interest rates over the past few years.
"I think that is going to create, at the end of the day, really higher risk net lease properties with really concerning factors," Koman says. "They've got short term leases attached to them now. They're in older construction and outdated facilities. They're in the wrong locations."
Ultimately, these less desirable properties could harm cap rates. "All of that is going to lead to significant cap rates, which I think is going to trickle into our debt markets and the lending community," Koman says. "So it's going to be very interesting."