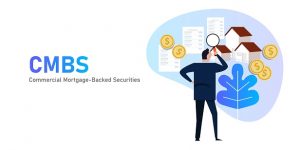 More than 5,000 borrowers whose loans underpin commercial mortgage-backed securities have sought relief from their obligations as a result of the coronavirus crisis, a figure representing over $100 billion in loans, according to Fitch Ratings report.
In the two-week period ending on April 12, 2,777 borrowers, representing $51.5 billion in loans, contacted their loan servicer for relief. Combined with the figures from the previous two weeks, that brings the total to 5,420 inquiries, based on data that Fitch collected from the four-largest CMBS master servicers.
Most borrowers are asking for payment forbearance, followed by reallocation of reserves to pay debt service or respond to operating expense shortages, then waivers of default for closed businesses. These borrowers are pointing to non-payment notices from tenants and also business closures stemming from government restrictions to justify their requests.
Requests by securitized Freddie Mac borrowers have also jumped as borrowers seek to take advantage of the government sponsored enterprise's COVID-19 relief program. Under the plan, announced March 24, borrowers can request a 90-day payment deferral.
In the last two weeks, Freddie servicers saw an increase of 540 relief inquiries, bringing the total to 645 borrowers representing $4.8 billion to date. While none of these loans have been transferred to special servicing, Fitch expects this to ultimately happen in markets like Las Vegas and Orlando that are heavily reliant on tourism or singular industries and employers.
Fitch also cautioned that the 90-day window offered by Freddie Mac won't offer enough relief for most CMBS borrowers, noting that hotels and retail centers are bound to take longer to rebound from the current crisis.
"There isn't a 90-day mark that will bring back travelers, restore consumer confidence and bring commercial business back to normal, senior director Adam Fox said in a statement. "Borrowers with hotels and retail assets with nonessential tenants will need more time to recover."