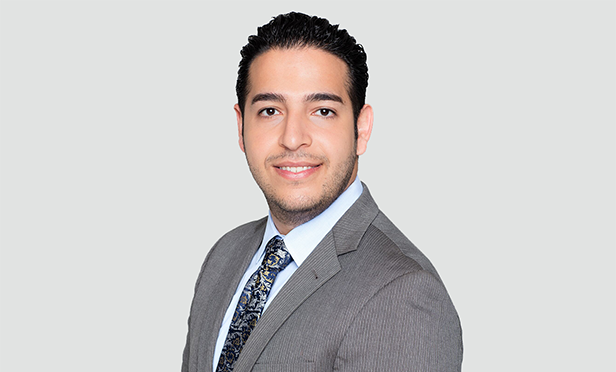 NEW YORK CITY–Whatever occurs post-COVID-19, it's clear that commercial real estate will see major changes in the aftermath. Sectors will come out newly strengthened, while social distancing may change the way that real estate deals are transacted. Some of these changes have been fast-tracked because of the pandemic and should be here to stay, says Allen Shayanfekr, CEO and co-founder of the lending platform Sharestates. That is, if short memories don't mean a full reversion to the pre-pandemic status quo.
GlobeSt.com spoke with Shayanfekr to get his view on what's in store for real estate lending and technology.
GlobeSt.com: Construction lending has slowed at the start of the recent coronavirus outbreak. What does it look like when this passes?
Allen Shayanfekr: There is a multitude of different theories circulating at the moment. Some experts theorize that we're facing a "V" type decline, while others believe we could be experiencing a "U" or even "L" type decline. What this all looks like when the outbreak subsides will depend largely on how long this environment lasts. For example, the longer this environment lasts, the higher the likelihood of businesses going under.
Arguments can be made in either direction–some would argue that we'll see a boom after this passes as a result of pent up transactions that have been waiting on the sidelines to get done. Ultimately we think it's important for readers to understand that the capital markets will ultimately drive what happens after–that is, how quickly will capital flow back into this space and how long will it take for certain counterparties to "lick their wounds."
Ultimately, much of the capital in our space that has led to the increases in lending volume have come from relationships with warehouse lenders and the securitization markets. Until those markets open back up, capital in the lending industry will be limited, and thus regardless of the number of incoming loan requests, it may be difficult if not impossible to meet that demand with the same level of execution that our industry had just a few weeks ago.
GlobeSt.com: Real estate is a pretty face-to-face industry, which is at odds with social distancing. Do you think tech can make up for some of that lost in-person contact?
Shayanfekr: Yes and no. Technology has done wonders for our industry overall–it's enabled us to operate more efficiently, with less staff, less overhead, and in general with faster turn times. However, certain components of the real estate transactions just haven't been digitalized yet. For example, buyers/brokers still need to physically walk properties–as do appraisers, engineers, and other third party report providers.
Actual real estate closings need to happen in person as well, in most states. Some states have recently implemented "e-closings" or digital closings that can happen completely online, while other states are now rushing to implement these rules as well in light of recent events. However, real estate does still require a physical touch–so we would expect a slow down until the world returns to business as usual.
GlobeSt.com: Beyond those activities that are required to be done in person, or are hard to do digitally, where do you see technology's place in the lending space after this has passed?
Shayanfekr: The coronavirus pandemic has sped up the adoption of e-notaries and remote notarization. It's been progressively adopted county-by-county, city-by-city over the last couple of years, but there have been certain states that have been resistant to it along the way. New York, as one example, didn't recognize it, but was forced to respond to stay at home orders and social distancing, and made it possible via executive order.
There's speculation of whether it's temporary or a more permanent change, but coming out of the pandemic, many of those cities and counties will end up adopting it on a go-forward basis rather than rolling it back. That will support more e-closings as more ordinary in course, instead of the historical sit-down closing where you're physically signing documentation. I think this will probably have a profound impact by pushing e-closings towards a more ordinary course.
I will caveat that people have a tendency to forget, so there's a good chance that whatever lessons people have learned as a result of the pandemic will be quickly forgotten, and we'll return to the ways we've been accustomed to.
GlobeSt.com: If we do end up migrating to include more tech in CRE, how do you think the safeguards against cyber threats compared to in the past? Is the state of cybersecurity ready to deal with the threats from the increased volume?
Shayanfekr: Cyber threats are always changing. The way hackers and criminals generally approach the industry–whether it's through phishing attempts or actual breaches in code–that process is always changing, and as a result, technology that's built to prevent it is always going to have to change. Moving to e-notaries presents a new risk of fraud through identity theft.
There is an element to a physical closing, having to show up in a room with the parties where a notary can physically check your identification. This physical touch goes away online. It's less about cyberhacking and more about simple identity theft. But even though closings have been physical historically, all the documentation has made it to a digital form post-closing. That data has always been online and available to attack. I don't think e-closing will increase the risk of that kind of data breach, but I do think it will raise the risk of identity theft.
GlobeSt.com: Technology has increased efficiency and speed-to-close. Do you think that continues post-coronavirus?
Shayanfekr: Definitely. It's understandable that everyone is deeply concerned about the coronavirus, but it is not going to change the way we run our lives or we do business in the long term. It's a short-term disruption, whether it's for 30 days or six months. At some point this ends, hopefully with minimal damage to public health and to the economy. But to the extent that there is any damage to the economy, it will rebound. Business will go back to the status quo at some point, it's just a question of when. And technology will continue to progress. There will probably be more companies that are digitally focused, anticipating future pandemics and wanting to support digital and social-distancing business, as well as on-line training softwares and business.
As far as real estate is concerned, technology will continue to move forward as it always has. You may see better versions, or software that will streamline the process even more, but each of those processes will continue to be built as they have.