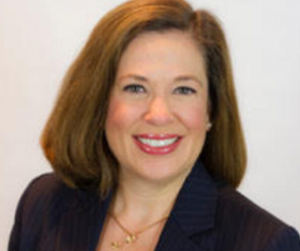 Lake Como, NJ—Along with everyone else, Cynthia Daly, head of underwriting and asset management at Four Springs Capital Trust, is watching the impact of the COVID-19 public health emergency on the real estate industry and on the economy as a whole. There is not a single sector of the economy that hasn't been affected in some way.
"As of right now, no one knows how long the current restrictions on businesses will go on or how long it will take for them to bounce back," says Daly. "Clearly, there will be after-effects for quite some time. Many of these will be negative at least in the short term, but I believe that there will also be tremendous innovation and opportunity that will emerge from this crisis," she says.
In the meantime, the immediate challenge landlords are facing is how to do what is best for the enterprise while working with tenants where it's appropriate to keep everyone in business as the economy recovers, she adds.
Daly also believes that in the long run, there will be changes to the ways in which we do business in all aspects, from insurance, to lease structuring, to how we use office space.
"But I do believe that, as an industry, we will survive stronger than ever," she says.
Daly specializes in helping to grow smaller real estate companies into larger ones by putting the necessary processes and infrastructure in place so that they are ready for the next stages, and to make sure that infrastructure evolves along with the company.
"I have been very fortunate in my work in the single tenant net lease sector to gain exposure to many different property types, specifically, industrial, retail, office, and medical. What intrigues me the most about the single tenant net lease space is getting to learn how virtually every enterprise in the country uses real estate to run and grow their enterprises," says Daly.
Daly loves learning about all of the various business types and ideas people have which they turn into thriving businesses, then how they expand and grow their operations.
"I never get bored and I am continually amazed by the ingenuity of people who turn an idea into a thriving enterprise. For which they need real estate for their operations, of course," says Daly.
For the past eight years, Daly has been with Four Springs Capital Trust, a private REIT that specializes in single tenant net lease properties. The most important aspects of her current role are forecasting and preventing problems where possible before they even buy the properties, solving problems when they inevitably arise, and identifying and taking advantage of opportunities within her company's portfolio.
"The nature of asset management is that a lot of creative problem-solving and adaptability is required. I never stop learning, and I love that no day is ever the same," says Daly.
Daly started her career in banking, and during her time as a commercial real estate relationship manager, she developed an interest in REITs. She spoke up to her department head and let him know that she wanted to learn more about them, and he was able to assign some REIT clients to her portfolio. This led to the development of relationships within the REIT industry, which resulted in an executive management role with one of Daly's REIT clients.
"In my position at that publicly-traded small-cap company, I had wide-ranging responsibilities and gained a tremendous amount of experience in all areas of operating both a REIT and a public company. Among those responsibilities was the creation of structure and process as the company prepared for and executed on a growth phase," explains Daly.
The insights she took from being a board member provided a solid foundation for her subsequent leadership roles, Daly tells GlobeSt.com.
From there, about eight years ago Daly joined the executive team of Four Springs Capital Trust, which was then just starting out as a private single tenant net lease REIT with very ambitious plans. Her first responsibility was to create institutional-quality infrastructure to prepare the company for aggressive growth, with the ultimate goal of becoming a publicly traded company.
"Now that the platform has been built out, we're working on the next steps to execute on our plan. As the company has evolved, so has my role. In addition to my current role, I am also a member of the Executive Committee helping to shape company policy and strategy," concludes Daly.