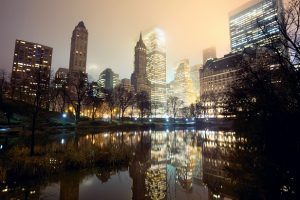 NEW YORK—BlackRock, known for its commitment to environmental, social and governance initiatives within its portfolio companies, has bowed to the current circumstances. It is now willing to accept that companies may have to give a lower priority to sustainability reports amid the coronavirus, according to a new stewardship document.
"We recognize that in the near-term companies may need to reallocate resources to address immediate priorities in these uncertain times," the report said. "Given our long-term approach to stewardship, we will continue to monitor company disclosures and expect a return to companies focusing on material sustainability management and reporting in due course."
The decision is a significant about face for the investment manager. For instance earlier this year CEO Larry Fink said that sustainable investments that address climate change will provide better returns. "In the near future — and sooner than most anticipate — [climate change would cause] a significant reallocation of capital," Fink wrote.
Also during the quarter, ESG was a major theme in its discussions with its portfolio companies, according to the stewardship document.
BlackRock completed 802 engagements in Q1 with 688 companies, including multiple engagements with some companies.
REITs Push Ahead
The commercial real estate industry, though, is unlikely to de-emphasize its ESG initiatives, at least to a significant degree, during the coronavirus. More so than other industries, CRE has long recognized the bottom-line benefits that ESG can deliver —especially green building.
"The signal from our stakeholders that ESG matters continues to grow," said Ben Myers, VP of sustainability at Boston Properties, as the REIT released its 2019 ESG report this week.
The report noted such achievements as a 27% reduction in energy use intensity below a 2008 base year and a 30% reduction in water use intensity. The REIT also achieved its greenhouse gas reduction goal six years early, it said.
As another example, Vornado Realty Trust's 2019 ESG report notes such accomplishments as scoring in the top 6% of over 900 respondents to the Global Real Estate Sustainability Benchmark and being recognized as an EPA ENERGY STAR Partner of the Year.