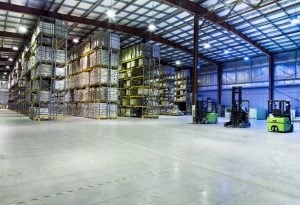 MEMPHIS—Sealy & Co., a Shreveport, LA-based commercial real estate and operating company, has closed a deal 20 single-tenant industrial buildings ranging from about 25,000 to about 50,000 square feet. "It's right near the airport, so it's very attractive" both for local companies that might have a connection to airport services and national names operating warehouse facilities, said Hank Martin of NAI Saig, who brokered the off-market acquisition.
Terms of the deal and the seller's identity are confidential, though Sealy notes that it's done business with the seller before through Martin. The portfolio totals 1.02 million square feet and will be held by Sealy Industrial Partners, L.P.
The infill portfolio is located in Memphis' most sought-after Southeast submarket. Most industrial properties in the area run 200,000 to 300,000 square feet, making them more geared to multiple numbers of smaller tenants. The properties acquired Monday have more of a storefront look and parking for cars that's separate from the truck area, Martin said. Most of the buildings are "minutes from" US 78, according to Sealy.
"The Southeast submarket consistently draws and retains some of the most sophisticated tenants in the central US," Sealy & Co.'s chief investment officer, Scott Sealy Jr., said in a written statement. "Sealy recognizes the value and opportunity in not only the stable occupancy but in the capital structure of this investment as well. We are fortunate to add this portfolio to our own, and appreciate the owner's consideration of our firm when the decision to sell the portfolio was made."
Memphis' central location in the country makes it an appealing area for warehousing. Trucks can deliver to almost any point in the continental U.S. within two days, Martin said. And while it's been affected somewhat by the COVID-19 pandemic, the market for industrial properties is holding up better than for retail properties.
Still, the pandemic added some wrinkles to the deal. The executives in charge of real estate for the national tenants are located all over the country, and many had begun working remotely just as the deal was coming together. "Just finding the person you needed to find to get the information for closing was tough," Martin said.