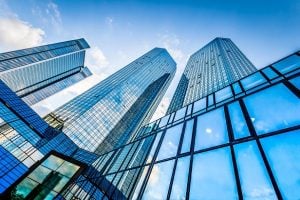 NEW YORK—SL Green is in advanced negotiations to sell at least three loans backed by New York City properties that it owns, according to sources quoted by a Bloomberg report.
These loans include a mezzanine position in a building in Brooklyn's Industry City, which would be sold to CIM Group and a loan backing a Manhattan office building to Rockwood Capital, according to Bloomberg, which also reported that the REIT is additionally in advanced negotiations with Kushner Cos. about debt on a residential property in Brooklyn.
Like so many commercial real estate companies, SL Green is taking these steps in order to maximize its cash position as the coronavirus continues to rampage the US economy.
The REIT, like much of the industry, has seen deals fall apart because of the coronavirus. In late March, for example, the Wall Street Journal reported that a deal to sell the former New York Daily News headquarters for $815 million had reportedly fallen through after Deutsche Bank backed out of the CMBS financing.
Also, in its quarterly earnings report, released yesterday, SL Green revised its guidance for 2020, now projecting FFO per share of $6.60 to $7.10, from its prior guidance of $7.25 to $7.35. The REIT says that the ongoing global COVID-19 pandemic will have an impact on its business, and industry as a whole, going forward.
The news hasn't been all bad for the company: Last month it entered into a 99-year ground lease of 126-132 Nassau Street, where a 98,412-square-foot office building stands. The firm had plans in the later deal to demolish the building to make way for a 215,000-square-foot building on the site.
Still, its prospects worry some analysts. BMO Capital Markets recently downgraded SL Green Realty to Market Perform with a $55 target.
Analyst John Kim said the following reasons went into its decision.
Buybacks Suspended. SLG suspended its share repurchase program as one of its major asset sales (Daily News Building, $815 million) fell apart due to the buyer being unable to get financing. Positively, SLG will retain the buyer's $35 million deposit and subsequently closed on the sale of The Olivia last week for $447 million. With repurchases off the table, NAV and earnings growth will be dependent on development execution and navigating through an increasingly tougher NYC office market.
Developments in Holding Pattern. SLG has two of the highest-quality developments in New York (One Vanderbilt, One Madison) but due to the COVID-19 virus, construction has come to a halt – and likely so has leasing (and possibly JV capital). "We are conservatively pushing back development deliveries by a quarter and lowering yields by 50 basis points as a result. We also question the viability of SLG to achieve its underwriting at the One Vanderbilt Observatory (1.85-2.15 million annual visitors, $34-36 avg. net ticket price) given the virus."
Capital Preservation Mode. SLG recently moved to a monthly dividend in order to preserve capital and to maximize liquidity. While the analyst views this as a prudent strategy in managing cash flows, it also opens the door for a potential dividend cut should immediate capital needs arise. "We arrive at a 2020E AFFO payout ratio of 93% based on our new estimates."
Lowering Estimates. BMO is adjusting its 2020 FFO to $6.81 from $7.30 and 2021 to $6.86 from $7.51. Consensus is at $7.11 for 2020 and $7.07 for 2021, but will likely need to come down to account for COVID-19 impact. "Our assumptions include a 200 basis point occupancy decline in 2020 with a 150 basis point recovery in 2021, $150 million annual decline in DPE for 2020, and no additional acquisitions/dispositions for the remainder of the year."