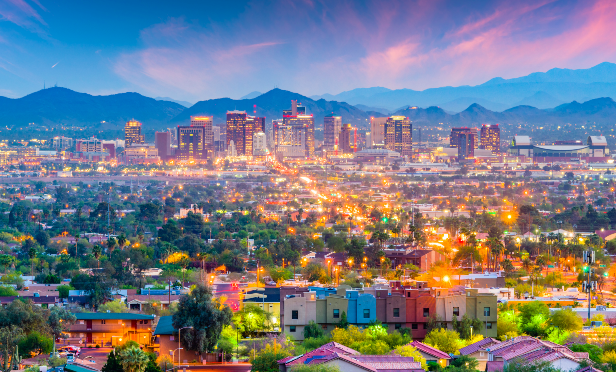 Home buying platform Sundae has not slowed down amid the economic dislocation. The company has closed several deals since the onset of the pandemic, and it has yet to see a change in pricing. Sundae purchases as-is homes in off-market transactions that eschews brokers and agents.
"We haven't seen much impact on pricing yet because both demand and supply are down and there isn't enough inventory to push prices lower," Josh Stech, CEO and co-founder of Sundae, tells GlobeSt.com. "We don't think the massive unemployment numbers have affected house buyers and sellers yet. Even if they have, the stimulus and unemployment expansion will keep people from panic selling, and thus prevent large short-term price drops."
While the firm has not yet seen a change in prices, Stech says that one is coming, but it is months away. "We do anticipate more layoffs and a negative impact on the housing market, but it's hard to say how much discount we'll see in prices 6-12 months from now," he says.
In underwriting new deals, the firm is looking to past recessions as a guide, both in terms of individual assets and the surrounding market. "There is always demand for solid properties on cul-de-sacs in neighborhoods with good schools, and price volatility for them is lower," says Stech. "But because of the uncertainty with coronavirus, our underwriting is done on a deal-by-deal basis. There will be a small or no discount for homes that are an easy sell, and potential discounts for atypical properties in less desirable locations."
In addition to market uncertainty, some investors have paused simply because social distancing practices have prohibited in-person tours and due diligence, like appraisals and inspections. Sundae, however, has moved these requirements into the digital world to continue to transact. "We have conducted our first virtual inspection, and plan to do many more virtual walkthroughs with customers in the coming days," says Stech. "We do not order appraisals because we rely on our own internal valuation, which is based on the market-ready condition of similar properties. As long as we can verify property characteristics and there is activity in the market, a Sundae valuation is just as reliable as an appraisal."
In its most recent deals, Stech says that while some buyers have been motivated by the pandemic, most have not. Those that are, however, are particularly motivated, and while pricing has not been affected, speed to close has. "With that said, we closed our fastest deal ever just last week," he explains. "The customer recently lost her income and came to Sundae to sell a house she inherited from her grandparents. She submitted her info on our site and we held an appointment on the same day. Our Market Expert made her an offer at the appointment, and she signed it on the spot."
Sundae also believes that it can help prevent the predatory home buying practices that escalated in the 2008 Financial Crisis. "In this rapidly changing post-coronavirus environment, our core mission to help homeowners in need hasn't changed, and if anything, is even more important now," says Stetch. "In past downturns, predatory off-market buyers found it easy to take advantage of sellers dealing with difficult situations like job loss or financial woes. Sundae provides a better alternative for sellers."