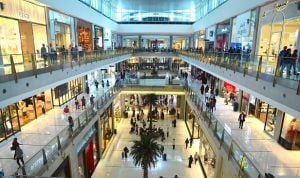 SYRACUSE, NY-Locally-based Pyramid Cos., the largest privately-held shopping mall developer in the northeast, had two more of its CMBS loans transferred to special servicers due to imminent monetary default, according to the Kroll Bond Rating Agency. The transfers were initiated when Pyramid requested debt service deferment and other relief following the closures of its mall in March. Namely, it asked for a debt service deferment of six months and to use the reserves for operating expenses.
The special servicer is still considering whether it will grant relief or modifications, which could impact the cash flows to the trust.
Pyramid's portfolio of shopping, dining and entertainment and hospitality assets include 16 properties totaling 17.8 million square feet located throughout New York, Massachusetts and Virginia.
These latest loans join four others in special servicing, according to KBRA, which reported a similar fate for loans for Crossgates Mall near Albany, Poughkeepsie Galleria in Poughkeepsie, Palisades Center in West Nyack and Walden Galleria Mall in Cheektowaga.
The collateral for the latest two loans are secured by the two phases of the Destiny USA super-regional mall in Syracuse. They have a combined outstanding principal balance of $430 million (or $203 per square foot) as of March 2020.
The first of the two loans has a balance of $300 million and is secured by a mortgage on approximately 1.2 million of the 1.5 million square feet that comprises Phase I of the project, which was formerly known as Carousel Center. Destiny Mall-Phase I currently has three traditional mall anchors totaling 428,590 square feet. These anchors include Macy's, JCPenney and Lord & Taylor, all of which are struggling right now and in the case of Lord & Taylor and JC Penney, are reportedly considering bankruptcy.
The second of the mortgage loans has a balance of $130 million and is secured by a mortgage on an 874,200 square foot expansion parcel, which comprises the entire Phase II of the property. Phase II is comprised of outlet retailers, restaurants and entertainment venues. Dick's Sporting Goods serves as an anchor, and there are three junior anchors: Apex Entertainment, an upscale bowling alley, RPM Raceway, an indoor go kart track, and Wonderworks, an interactive science attraction.