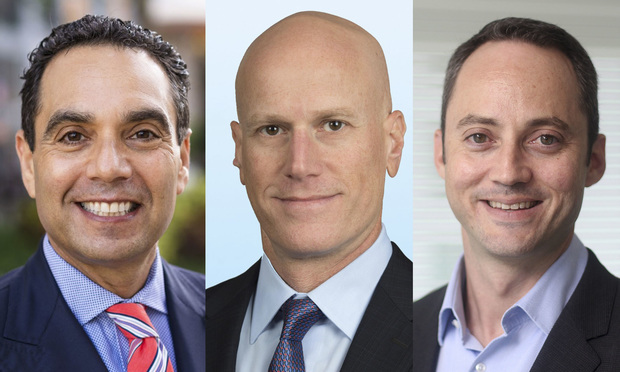 In the wide-ranging economic shutdown caused by the coronavirus pandemic, some law firms are seeking wiggle room on their office rents.
Firms with large hospitality and maritime practices are at the forefront of seeking rent relief even as an avalanche of litigation is projected for restructuring work, bankruptcies, foreclosures and insurance denials.
In Colliers International South Florida's portfolio of 368 tenants, 27 in Miami-Dade and Broward counties sought rent breaks in the first three weeks after social-distancing orders were issued in mid-March.
Six came from law firms. Exactly what type of rent forbearance sought by law firms and why differs.
Jonathan Kingsley in Fort Lauderdale and Stephen Rutchik in Miami, Colliers executive managing directors for office services, said law firms are seeking delays rather than reductions or other forgiveness.
The flow of money to many law firms has slowed. The new normal for payments is up to 150 days, much longer than the usual month, Rutchik said. Kingsley said the impact is concentrated at firms paid in billable hours.
But those aren't the only firms seeing income dwindle.
Since March 10, Spencer Aronfeld, whose Aronfeld Trial Lawyers in Coral Gables focuses on the cruise passenger injury niche, obtained one settlement for less than $25,000 when he would expect close to 12 in normal times. This prompted him to seek rent relief in late April and discontinue staff parking payments.
Cruise lines, which have no revenue stream since shutting down in early April, haven't been settling even when judges deny their motions to stay cases, Aronfeld said.
"It's cheaper for them to pay to defend the cases than it is to pay the money," he said, noting Norwegian Cruise Line is the only one actively dealing with cases. The others are "buying time. It's delay, delay, delay. Let's say they have to pay $100,000 right now to settle a case, they would rather keep that $100,000 in their pocket and pay their lawyers a couple thousand dollars to defend the cases and buy them another month of time."
Louis Terminello, a Greenspoon Marder partner in Miami who chairs its hospitality, alcohol and leisure industry group, speculated the firm is in touch with the landlords at all 26 of its U.S. offices.
"Surely Greenspoon's Brickell office is affected when hospitality is affected," Terminello said of the Miami office.
Landlords
Miami Manager, a South Florida retail landlord and investment company financed with Latin American capital, knows what it's like to be on the receiving end of law firm rent relief requests. And it's not happy.
A disability law firm in Broward County told the company it would stop paying its $33,000 monthly rent through the end of the year, said Claudio Mekler, CEO and founder of Sunrise-based Miami Manager.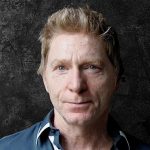 "Their proposal is unacceptable," Mekler said, declining to name the firm. "Our position is either they get serious about negotiating a rent abatement deal or we will consider other options, including suing them for defaulting on their lease."
This is a rare situation as Miami Manager has worked out rent abatement deals with other tenants, he added. Most are open to allowing the landlord to scrutinize their finances and business model to come up with a temporary solution.
"This law firm is a unique case," Mekler said.
Future
Law firms could be in for a real estate makeover as a result of COVID-19 after the infection curve is flattened.
Aronfeld, who is the only one at his firm still going to the office, said his attorneys and staff are nearly as productive working from home. For starters, no one is late for the 8 a.m. daily virtual meeting.
In a letter to his landlord, he asked to reduce his square footage at his penthouse office as he expects some employees will continue to work from home past the pandemic. Aronfeld's lease allows for this.
"I might be able to downsize the number of actual offices given the fact that many of the people are working so well from home that I could save a lot of money by not renting office space for people who have proven to me that they could be as efficient working from home," he said. "At least one or two, maybe three" offices can be taken out of the lease.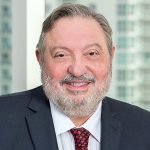 Terminello said he sees how smaller office footprints could be one of the permanent effects of the pandemic, but it won't work for Greenspoon's hospitality practice. The group works on liquor licenses, public hearings, management and partnership agreements, code compliance, permits and operating contracts.
"The whole groups works off one another. In order to do local permitting, we need to do public hearings. In order to do public hearings, we need to do our transactions. In order to do liquor licensing, we need to do local permitting. I find it to be difficult to do it fragmented and from home," he said.
The group needs to be in the same office so all the different pieces come together to make up the whole.
"For my group," Terminello said, "I am just dying to get back to the office."