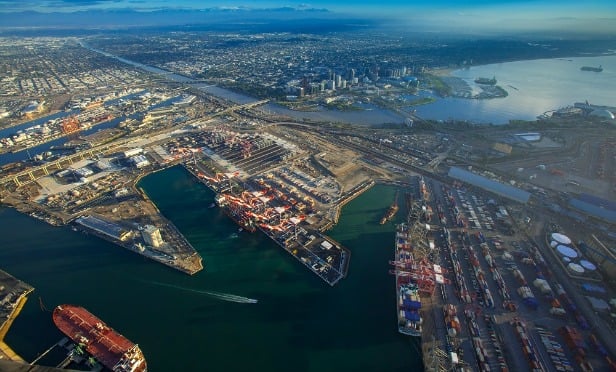 Industrial real estate has already been called a winner in this recession, and it isn't hard to see why. The e-commerce business is booming (have you checked Amazon's stock lately?) and industrial holders will be a direct beneficiary of that business, with some outlets already talking about the need for excess space. However, the industrial market isn't invincible from the pandemic pain. Mandated retail closures will ultimately have an impact on industrial supply and rents, particularly in major markets like the Inland Empire.
"We are already seeing retailers filing for bankruptcy. Neiman Marcus is in the process of filing for bankruptcy, and Pier1 and JC Penney missed their bond payments and could be filing for bankruptcy. That will certainly impact the Inland Empire market," Dave Burback, SVP and managing director at Kidder Mathews, tells GlobeSt.com. "JC Penney has 650,000 square feet in the Inland Empire. Where does that go? Rents are going to have to recess a bit."
E-commerce could play a role in absorbing some of the excess space—which has already been a trend as shopping moves into the digital space. "I think a lot of this square footage will be taken by e-commerce companies," adds Burback. "This has accelerated what was already happening in the retail commercial sector." Even if the pandemic catalyzes future e-commerce growth, returned retail warehouse supply will put downward pressure on the market activity and rents, at least in the short term.
E-commerce is picking up new customers every day during shelter-in-place restrictions, but compared to the last few years, that growth rate will likely decline. "I think there will be growth," says Burback. "The e-commerce piece of the industrial puzzle continues to drive Southern California, particularly the Inland Empire, but it is not bullet proof. Logistics and e-commerce is going to grow and move forward, but it won't be as robust as it has been over the last three or four years."
Restaurants will also have an impact on the industrial supply, particularly for cold storage space. Cold storage supply has struggled to keep up with boundless restaurant demand, but those businesses have shuttered, at least for the short-term. "I think the ripple effect is underestimated. If a restaurant closes, there is a ripple effect, starting with the people, unfortunately," says Burback. "Beyond that, it reaches to food distributors, furniture suppliers and cold storage."
Increased supply in some industrial segments will ultimately impact new construction as well, but not significantly. Burback expects price decreases to fall short of anything the market experienced in 2008. "I believe that land prices will be recalibrated. In the last major downturn, prices came down up to 50% in some cases," he says. "I don't see that here. I do not think there will be a 50% reduction in land prices, but there could be a 20% reduction in land prices moving forward."