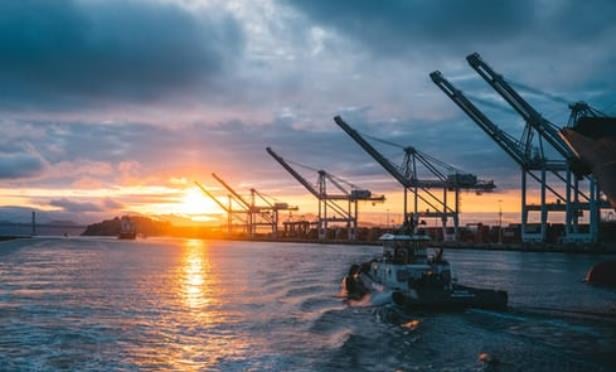 SAN FRANCISCO—Current economic weakness and shelter-in-place orders have brought about new sources of demand. This sudden shift has emphasized the crucial role that logistics real estate plays in everyday life, according to Prologis' proprietary data.
Conversely, this new landscape is also highlighting the pre-coronavirus strategies that may no longer work going forward.
For instance, just in time inventory, a management strategy that aligns raw-material orders from suppliers directly with production schedules, may be due for a rethink. A just-in-time inventory system keeps inventory levels low by only producing for specific customer orders, resulting in a large reduction in the inventory investment and scrap costs. However, as goods demand hit peak levels in the last couple of months, its limitations have become apparent.
"Just in time inventory supply chains were designed for cost, efficiencies and the need for resiliencies," Chris Caton, head of Prologis' research and analytics team, tells GlobeSt.com. "But now, decisions are more about supply chain disruption versus efficiency. In the past, we've had disruptions of earthquakes and port closures so this is not speculation and we expect more of this in the future."
Prologis' new research report also pointed to a double-digit increase in proposal and lease generations (leading indicators of lease signings) in the US and Europe from the time period between mid-March through early April. Why? Despite the disruption of the coronavirus, roughly 95% of Prologis' customers across the globe remain at least partially operational. In particular, this has been driven by stronger consumer demand via e-commerce. With companies shifting to accommodate users sheltering in place, e-fulfillment operations accounted for nearly 40% of Prologis' new leasing in March and April.
Moreover, this quickly adapted way of life has resulted in new sources of demand being driven by the following:
Stockpiling. Faced with an extended stay at home, consumers rushed to stock up on grocery and consumer products. They purchased these items at a broad range of retailers that collectively represent more than 24% of the Prologis customer base. In March, US grocery sales jumped by nearly 30%. Rapid replenishment operations restocked store shelves, while grocery deliveries skyrocketed. As of late April, e-commerce same- and next-day delivery windows continue to remain difficult to secure.
Medical Support. Demand for medical supplies, pharmaceuticals and personal protective equipment increased broadly across the globe, but fluctuating COVID-19 hot spots also highlighted the need for responsive supply chains. Healthcare represents about 5% of the customer base and primarily comprises medical supplies and equipment.
Inventory Building. China's work stoppages caused shipments to double at a time when many customers had no store shelves to fill. This drove increased need for short-term space across a range of industries, with a sharp increase in demand from logistics companies that specialize in supply chain management. Short-term leases increased 40% year-over-year in the 30 days through April 17, 2020.
Office and School Closures. Almost overnight, many households went from transporting family members to work/school and attending social events to concentrating all of these activities at home. Retail sales of select products within the diversified retail category (~8% of customer base) and electronics/appliances (~8%) increased sharply. Examples include school supplies, computers/monitors and desks/chairs.
Limited Mobility. Commerce has undergone an extreme modality shift. Preliminary estimates suggest e-commerce sales rose by upward of 50% in March (versus the recent trend of ~15%), including outsized gains in previously under-penetrated categories such as grocery. E-fulfillment operations accounted for nearly 40% of new leasing in March and April. In addition, at 11% and 5% of the customer base respectively, many transportation/distribution and packaging/paper customers are connected to increased parcel volumes.