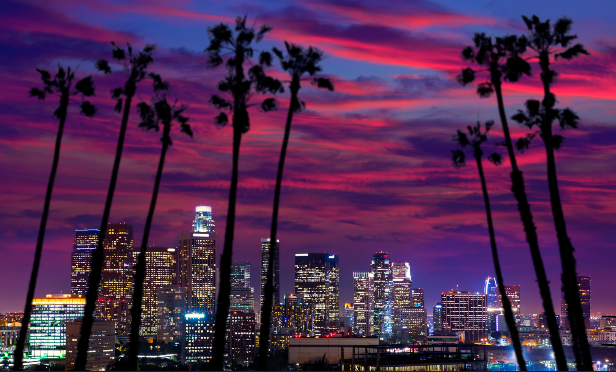 The Paycheck Protection Program—a portion of the CARES Act that provided relief loans to small businesses—ran out of funds before it got off the ground. The legislation allocated $350 billion to small businesses upended by the coronavirus pandemic, but gravely underestimated the substantial demand. Last week, President Donald Trump signed a new bill to provide an additional $310 billion in a second round of funding, but SBA lenders like Liberty SBF, are concerned that the funding won't be sufficient to cover the needs of all small businesses in the US.
"Immense" is the word Alex Cohen of Liberty SBF used to describe the demand for PPP funding. He had hoped for at least an additional $250 billion for the program. Although this second round exceeded those expectations, he isn't confident that the funds will get into the hands of small businesses. "The initial funding went blindingly fast," Cohen, the CEO at the national finance company, which specializes in small business loans, tells GlobeSt.com. "The same will probably happen with this next round. These were down payments on the total amount of funding we will need for every small business in the United States to have fair and equal access to the funds it needs to bridge themselves during the coronavirus-enforced shutdown."
A lack of funding wasn't the only issue. There were missteps in rolling out the first round of capital, and they haven't been addressed or corrected in this second round. "The program had to be rolled out quickly and that created a situation with limited communication and little access for the average business owner to get the money they so desperately needed," says Cohen. "Expansion did not only have to come in the form of increased funding, but also by approving more non-bank lenders who could deploy the money to Main Street in both the second round and a third, if it comes to that."
In addition to underestimating the funding demand, the legislation also had loopholes for large businesses to usurp the funding. Cohen declined to comment on those deals without knowing the details of each loan, but said that overall, there were certainly larger companies that secured funding through existing relationships with lenders. In his opinion, that underscores the need to approve more non-bank lenders.
While the second round of PPP funding was just approved, there is already discussion of a third round—and maybe even more beyond that as social distancing measures are extended and there is threat of a second wave in the fall. "One can never predict what Congress will do next, but we have heard that PPP 3 is being discussed," says Cohen. "Although, at this point, the exact stipulations of a third round of funding and the total amount set aside for it are unknown."