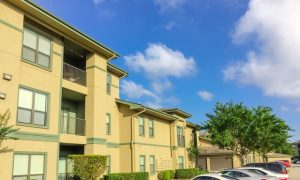 There is little doubt that apartment renters are hurting from the coronavirus, according to a new survey by Grace Hill, a software company that surveys the multifamily industry.
It found that Covid-19-related related income losses have impacted nearly two-thirds, or 63%, of all renters surveyed. Furthermore 52% indicated they would be able to pay the May rent in full, compared to 69% who said they paid April's rent in full.
When the survey closed in mid-April, the portion of residents who said they would ask landlords to defer their rent was set to double, from 20% in April to 40%, Grace Hill found. "For many respondents, uncertainty still loomed just two weeks, or one pay period, before the rent was due. About one-in-five respondents, or 21%, said they still didn't know whether they would be able to make their May rent payments."
Grace Hill, though, offers an important caveat to its May rent payment projection: Namely that the survey was conducted at a sensitive time, as infection rates were climbing, unemployment was growing, and government's stimulus payments had yet to reach renters.
April Rent Went Well
A month ago, the sector watched with bated breath to see how renters would respond to the economic impact of the coronavirus. For the most part, it went relatively well, according to various reports from landlords and from the National Multifamily Housing Council.
Plans to Move
Grace Hill also found that nearly 4-in-10 renters said they intend to move in the next six months. (A similar trend was reported by RENTCafe).
It also helpfully connects the dots by noting that day-to-day budget and management decisions can impact rent collection and occupancy rates as events unfold.
"While the economic downturn is outside the property manager's control, the survey found that residents who are more satisfied with their community's response to the pandemic may be more likely to pay the rent and remain in their apartments," it said.
"Reducing resident services, particularly related to sanitization and safety, may hasten a downward spiral. Ongoing investments in safety and sanitization matter to residents, and could be paying off given that 61% feel safe on site."