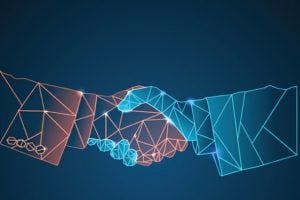 In some cities, hotels have become ways to house members of the population vulnerable to COVID-19.
One firm was thinking about that long before the current pandemic. After converting hotels into affordable housing in his native South Africa, Richard Rubin, CEO at Repvblik, recently turned a Days Inn into an affordable housing complex in Branson, Mo. The six-building, 423-room property sat on 14.5 acres.
"Our impression is that the missing middle in this country is severely under catered for," Rubin says. "This particular property had been vacant for the better part of the last ten years and mothballed. As one would expect, there was some vandalization of the property."
The new affordable housing community consists of 341 self-contained units with a kitchenette. Repvblik also added a clubhouse with a gym, a catering area and an upgraded pool. "It was a lot of structural work and general rehab as you would expect in a property that's been sitting vacant for that amount of time and wasn't purpose-built to be a multifamily apartment complex," Rubin says.
While Rubin wouldn't share the per-door cost of the adaptive reuse project, he did say that it was an opportunity that "exists on a wholesale basis."
"There's a huge demand [for housing]," Rubin says. "There's going to be a lot of market demand for that product as folks are either transitioning from subsidized housing on one end. But it will also come from folks that are shopping down because their economic situation has changed."
As the current pandemic has decimated hotels, Rubin sees an opportunity to collect older properties at wholesale prices.
"I think the supply of vintage and independent hotels that are going to come to the market is going to increase based on the current crisis," he says.
Repvblik's hotel-to-apartment model can't be duplicated everywhere. In some areas of the country, it makes more sense just to tear down the existing structure and rebuild new rental housing.
"Manhattan is different to one's [cost] basis than Branson," Rubin says. But if there is support from the local government, these adaptive reuse projects become much more realistic. A big issue in deciding to convert a hotel is how "much support one is going to have for projects like this from the powers that be," according to Rubin.
At a high level, the change in usage from hotel to apartment may mean less tax revenue. However, if a hotel is sitting empty, any conversion should be welcomed by local officials. "If a particular city is interested in only getting tourism taxes, that could be a roadblock," Rubin says.
Before deciding to convert a hotel into an apartment, Rubin cautions that the process is very specialized. It's much more of an adaptive reuse conversion than an apartment renovation.
"Some people are very good at building out of the ground, and some people are good at rehabs, and we'd like to think we're reasonably good at rehabs," he says.