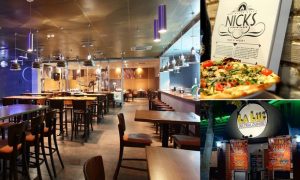 It is clear that, with consumers hunkered down at home, their food consumption habits have changed drastically since the onset of Covid-19. Restaurants and the fine dining experience are out, while home cooking and takeout and delivery are in. The only question is, will these trends continue after the coronavirus is brought to heel. A newly released nationwide survey, Eating 2020: How COVID-19 Will Change Consumer Engagement With Food, offers some clues.
Released by Inspire PR Group and marketing firm Illuminology, the survey asked consumers about their grocery and restaurant behaviors before and during the COVID-19 stay-at-home restrictions, as well as their views about what their behaviors might be in the first 60 days after the lifting of the restrictions.
Here are some key findings of what the grocery and restaurant world will look at post-coronavirs:
Health and safety will remain top concern for consumers. The vast majority want grocery stores and restaurant employees to wear face masks and encourage social distancing. Also, shoppers and diners are most concerned about the health threat posed by other customers, more so than employees.
Online orders will decline. Despite the surge of new customers for online grocery orders in April 2020, these orders will likely decline significantly, back to pre-COVID-19 levels or lower. Of the new online grocery customers, more than one-third are unlikely to use online pickup, and nearly half are unlikely to use online delivery when restrictions are lifted. Online orders of prepared food will also decline significantly.
Restaurant dining will return—gradually. Consumers who dined out before the pandemic are likely to return, though there could be a 20% decline. 37% of diners are "extremely or very worried about getting sick from other customers." Also, the majority of consumers would like 6' distance between restaurant tables and to limit the number of guests in the restaurant and more than half prefer restaurant employees to wear gloves and masks. Finally, consumers are worried about the affordability of dining out. More than 60% draw the line at $75 for a family dinner out.
Grocery store shoppers will return but with changed behaviors. Half of grocery shoppers expect to shop once a week or more often during the rest of 2020. Consumers will continue stockpiling of nonperishable foods and household supplies, with four in 10 respondents saying they're very likely to buy and store these items after stay-at-home restrictions are lifted.
The takeaway from this survey? Consumers want to go back to doing their own food shopping and dine out but they are worried about safety. The authors stress there's no "silver bullet" in easing people back to the marketplace. That said, some things are now must-haves in grocery stores and restaurants: "Masks, plexiglass, spacing, YES!" , the survey concluded. "What customers clearly want is to be protected from other shoppers/guests."