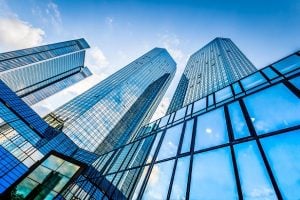 As the COVID-19 shutdown continues, the number of commercial properties closed temporarily have expanded across the country.
Commercial Asset Preservation, a provider of maintenance, repair and inspection services for operating and vacant retail, restaurant, medical, office and industrial real estate, has seen a slight increase in the number of empty properties that it services. Still, it says none of these orders appear to be directly attributable to COVID-19 or temporarily closed locations.
The company says that tenants and landlords are reactive to the oversight and repair of temporarily closed locations. "We are encouraging a proactive approach, but it appears at this time that tenants and landlords are working to conserve cash and only address issues after they happen," says Marc Insul, president and COO of Commercial Asset Preservation. "We have observed this cash conversation philosophy in recent requests we have received from existing clients to reduce the frequency of recurring services, such as lawn care."
Insul says the situation has led to some other challenges.
"We have noticed that our service providers [its contractor network] are increasing their labor costs because of the risk that they are taking by performing work in the COVID-19 environment". "It is also a challenge to complete jobs which require several laborers working together because of the risk of infection by having to work in close proximity."
In some instances, Commercial Asset Preservation's contractors are not able to assemble the personnel that they could in the past. The company is also having problems coordinating some meetings.
"Finally, we are finding that tenants, city officials, brokers and landlords will fail to show up for an on-site meeting nearly every time we make such arrangements," Insul says.
Insul has also seen a few instances where its local independent contractors are confused about whether or not they can attend to the service needs of the building because of the stay at home or shelter in place requirements of their state. "We are advising our independent contractors to follow the essential services requirements established by CISA [the Cybersecurity and Infrastructure Security Agency of Homeland Security], which is a national guideline, in regard to determining what is and what is not an essential service," he says.
Insul says some contractors are not permitted to follow these guidelines if their state or county has more stringent requirements in place, but that has been the rare instance.
Fortunately, Insul hasn't seen an increase of vandalism or break-ins in vacant buildings. "There have been a few break-ins, but nothing that seems significantly higher than we observe in a typical week," Insul says. "However, we believe that as the pandemic continues and people continue to live without income, become frustrated with being stuck in their home, and as the heat rises in the US, we will find more vandalism and burglary. Life safety issues are likely to arise as a result of vandalism and burglary."
Temporarily vacant buildings often have merchandise, visible/showcase windows, equipment and machinery.
"Because there are valuable items in temporarily closed facilities, we are recommending more frequent inspections, typically every other week," Insul says. "In some areas, a weekly or daily inspection visit might be prudent."