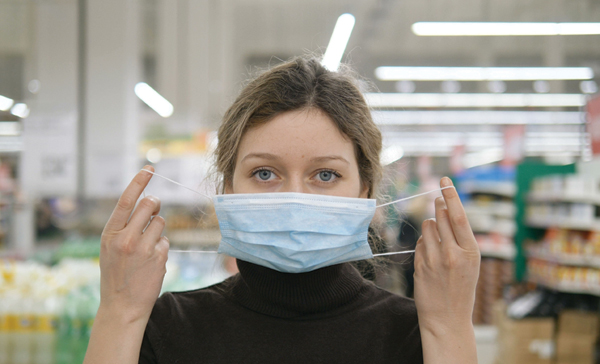 On Feb. 26, 2020, the National Retail Federation forecast that retail sales for the year would increase between 3.5% and 4.1% to more than $3.9 trillion, despite uncertainty from the lingering trade war, the presidential election and the coronavirus, which had just knocked China back on its heels. The NRF cited unemployment that was at a near 50-year low and low interest rates that spurred home buying and mortgage refinancing. NRF's forecast assumed that coronavirus did not become a global pandemic.
As we now know, it miscalculated painfully.
Since that forecast, the sector has been upended with most major retailers and countless mom-and-pop shops having closed their doors to wait out the coronavirus.
Many are struggling during the closures and have informed landlords that they will be unable to pay their rents unless they are renegotiated. It is still an open question as to how many of these retailers can survive. One telling stat comes from Trepp, which reported in the middle of April that unpaid retail CMBS loans jumped to about 9% from 1.7% in March. Trepp noted that if this percentage remains the same in May, the dollar amount could surpass $10 billion.
That said, a number of larger, more established stores have enough cash on hand to wait out these uncertain times. One analysis by Cowen & Co. finds that department store chains have enough liquidity to last about five to eight months. Online sales will provide some measure of relief—Cowen's analysis predicts that Macy's, for example, could bring in $449 million in monthly online sales, while Kohl's would generate $346 million monthly.
Not surprisingly, since the beginning of March e-commerce levels have surged, especially among grocery stores, as consumers wait out the novel coronavirus at home. Fortunately for retailers, this is hardly a new trend. For years now, they have been building up omnichannel strategies to comply with consumers' expectation that they should be able to shop, when, where and how they please.
Conventional wisdom suggests e-commerce will be retail's saving grace during the coronavirus crisis, enabling stores to limp along until the crisis ends. Much, of course, depends on the trajectory of the virus and how long people must hunker down. One thing is clear, however: the coronavirus will accelerate trends that have already been underway for the retail sector—trends that have been both positive and negative.
For instance, last year US retailers revealed 9,300 store closings, according to Coresight. It was a record year and up more than 50% from the closings in 2018. This trend will surely continue in 2020 as retailers, especially those with only a brick-and-mortar presence, struggle with diminished foot traffic.
However, the coronavirus will not be responsible for all of these closings. Even at the start of the year, store closings for legacy retailers was a problem for the industry, says Jon Duke, VP of research for IDC Retail Insights.
Most of those closings didn't take anyone by surprise, he says. "It was a continuation of the culling of older brands that did not have any staying power in today's economy. Pier One was an older brand that did not resonate with the new consumers. Sears is an older brand that hasn't been able to stay. They have not been able to survive the flip from Boomers to Gen X, Gen Y and Millennials."
But the coronavirus will introduce new risk factors for the stores that do survive. One danger is that the longer they stay closed, the more likely it is that people will change their shopping habits, according to a research note by Jefferies analyst Randy Konik. "The more stores are closed, the more demand is curtailed during those actual closures, but it also changes consumption patterns more and more to internet spend," he wrote.
On the other hand, online sales strategies, to state the obvious, are booming among retailers such as Amazon and Walmart and especially with necessity-based retail.
For example, before the coronavirus began its march across the US, grocery store chains were scrambling to figure the most efficient ways to meet the demand for online ordering and delivery. Now, of course, that demand has surged, testing the limits of these nascent strategies.
One venture that launched before the start of the coronavirus in the US was a partnership between Kroger Co. and Ocado, a British firm that bills itself as "the world's largest online supermarket." The partnership formed to build at least 20 highly automated and robotic facilities customer fulfillment centers around the country. In January, the chain announced Frederick, MD, as a location for a CFC to serve Maryland, Pennsylvania and the District of Columbia. In an earnings call at the beginning of March, CEO Rodney McMullen emphasized the flexible approach that Kroger plans to take in building these centers with e-grocer Ocado. "You should not just assume large facilities," he said, noting that small and medium warehouses and store-based solutions are also being explored.
Other retail sectors that are not suited to online or omnichannel strategies are trying other approaches. Restaurants, hard hit by the government's social distancing orders, are trying to survive with takeout and online deliveries.
"The sector of restaurants that are booming right now are the ones that people traditionally think of getting delivery to their home," says Noah Shaffer, senior director of asset management for Confidant Asset Management. "So, it's pizza, and pizza sales are up now. That's probably going to decline as people start figuring out other food options."
Food apps, such as DoorDash, Uber Eats and Grubhub, are also doing well in this new world.
"What is interesting is that the apps are getting overloaded with new requests from restaurants coming in, and they're waiving their fees," Shaffer says. "The problem with that is it doesn't necessarily help the [new] retailers because they just get lost in the shuffle. So, unless they had a strong presence before with high ratings and strong customer loyalty, they're not going to succeed on those types of apps. There are just too many people that are moving into that space."
Restaurants with a long history and strong ratings have an advantage. "They'll just show up higher in the rankings," Shaffer says. "The new people trying to come in and create a presence there won't get the attention that they need."
While the groups who thrive will be the ones who have built a strong presence on apps and have succeeded over time, restaurants with drive-through options/ services are in even better shape. If they have two drive-throughs, it's even better. "So, a Chick-Fil-A with a double drive-through can have 40 people go through in 10 minutes, is going to stay busy," Shaffer says. "But if you go to a Taco Bell drive-through and there are 40 people, and it takes 40 minutes, that's a lot of lost sales right now."
AFTER COVID-19
Eventually the coronavirus will be brought to heel and commerce will re-emerge and retail will resume its role in the US economy. The question is, of course, what will that role look like?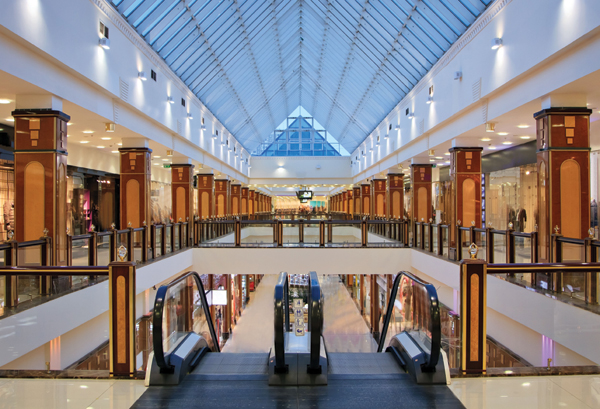 One school of thought, voiced by Jie Zhang, a professor of marketing and the Harvey Sanders Fellow of Retail Management at the University of Maryland, is that shopping malls might never be the same again.
Zhang anticipates a "big bounce back," for some retail and entertainment establishments when the risks associated with COVID-19 subside, amid pent-up demand for consumer and leisure activities, according to a report from the university's business school. "People will want to go out to compensate for this time of missing out," she says. "Unfortunately, I don't see that happening with enclosed shopping malls."
Open-air shopping centers, on the other hand, may see a rosier recovery, she says, noting that in a post-pandemic era, people will feel more "ease of mind" in spaces that are not enclosed. Already, open-air shopping centers had been rising in popularity, helped by the appeal of being outdoors and by their attractive retail and food establishments. "I expect to see them have a good, healthy rebound."
Others believe that many of the trends that shaped retail before the coronavirus can be expected to continue once the novel virus disappears. Despite the reliance on e-commerce during the coronavirus, many expect Internet-resistant retail—a category that includes fitness clubs, and an array of wellness categories as well other services—to likely return as a growth category.
"There are still some categories left yet to disrupt for online retail, but a good chunk of the disruption has already occurred," says Garrick Brown, Cushman & Wakefield's VP of retail intelligence, Americas.
Anjee Solanki, Colliers International's national director of retail services, believes brick-and-mortar stores will continue to have a role in retail, even though they may take on a different look.
"People want flexibility," she says. "They don't want someone to tell them they can only shop online. They want to be educated on the product and they want to price shop."
Another pre-coronavirus trend that will likely become more prominent as retail settles into a new normal is partnerships among the stores that have survived.
Even before the coronavirus, space sharing had been a growing trend. Kohl's department store and Aldi's grocery chain, as one example, had been partnering to share space in some areas. The Aldi partnership is on a trial run in the Midwest and a Kohl's location in Abilene, Texas, has given up a portion of its space to Aldi's, which is now under construction.
Duke of IDC Retail Insights says partnering with another store, such as the Kohl's-Aldi experiment, is an example of natural evolutions that are healthy in retail. "You don't play defense, you play offense," he says. "The Kohl's group is playing offense with this one."
Kohl's, in fact, has experimented with a number of partnerships, including offering to take Amazon returns during the past holiday season.
Another example, according to Brown, is Starbucks, which "can't keep track of the number of brands that would like to partner with them," he says. "You will see more partnering and it will become standard," he goes on to predict. "Retail marketplaces will look almost like a food court model, except retailers will be in smaller, rotating spaces. These will pop up in every major city."
Experts also predict continued reimagining of power centers into neighborhood markets once the coronavirus has passed. Such an example might be a grocery on the bottom floor of an urban residential high rise. Naveen Jaggi, president, advisory services for JLL, says a lot of retailers were taking a "test and learn" approach to these concepts prior to the coronavirus.
"They were exploring the ideas of shorter-term leases," he says. "They may open up a new concept store, let it run for a few years, get some results, and see whether that warrants expansion or whether they should pull back or rethink it. Having the agility to do something different with a space enables retailers to think more openly about new concepts."
That is likely to continue, Jaggi says, as retailers look for novel ways to share the burden that they are facing.
A related trend, according to Collier's Solanki, is the opening of concept stores with a smaller footprint.
Solanki, who is based in San Francisco, observes that retail brands in Union Square no longer need two or three levels and can comfortably operate in 50% less space. She attributes it to the convergence of online and offline with retailers discovering they can have more SKUs online.
Tenants will also continue to evolve, with wellness expected to be a continued trend, alongside medical retail. There will still be medical-related businesses, such as dialysis centers and chiropractors, Duke says, "but you will also have alongside those maybe a spa, a sports gym, cycling, a yoga studio, all the things related to those, creating a sort of wellness zone," he predicts.
Duke says that studies show that 20% of disposable income will be spent on preventive health and wellness in the next 10 years, especially as a larger portion of the population begins to age into retirement. As the population is living longer, they will need to put more into health and wellness.
OMNICHANNEL'S METAMORPHOSIS
All that said, there is little doubt that the coronavirus will leave its imprint on retail. Omnichannel strategies will be more important than ever before. In fact, Duke says the new focus is shifting from omnichannel to one channel. "That is the new reality of retail," he says. "Retailers need to move to a one channel engagement with consumers. The best way to engage is at the phone level. The cell phone is the front door to every retailer in America today, who are using the phone to draw consumers in. You will be seeing far more engagement in digital with consumers."
Brick-and-mortar stores will have an important role to play in this one channel environment. Certainly, store closures have been at historical levels over the past few years, resulting in many companies rethinking their investment in brick-and-mortar stores. But, for some this has also resulted in a new awareness of the value of physical stores, Jaggi says.
"There is a realization of the real importance of maintaining a brick and mortar presence, and a healthy one at that. There is a difference between retailers that are mature in their level of digital transformation, and those who are still in the early stages, who are not transforming fast enough in their own internal operations and making that journey, those are the ones who are typically at risk for store closures. That is likely to continue."
But above all, we can expect retailers to double down on investments in their digital operations.
Before the coronavirus, the separation between retailers increasing their digital capabilities and understanding, and those who didn't was steep, Jaggi says. Some retailers didn't believe in the need to do it, or they did realize it but didn't have the capital needed to make the switch.
"There is a real bifurcation in the retail industry and that comes from those who are not evolving," he says. As the coronavirus plays out, though, it is likely that bifurcation will no longer be an issue. Simply put, retailers that fail to evolve during this painful period are unlikely to survive.
—Additional reporting by Erika Morphy