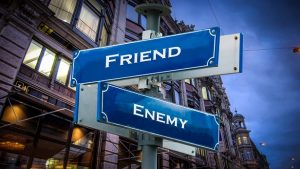 So many renters are scared these days. May 1 has come and gone and it is expected that a significant number were not able to come up with the money for their rent. Without a doubt, their stories are heartbreaking: Families that have lost their jobs, have little savings as fallback and in some cases are terrified they won't be able to feed and properly house and educate their children.
Some renters, though, are also angry and on the first of the month they demonstrated that anger by participating in a rent strike held across several cities in the US. A quick perusal on Twitter (#rentstrike and #cancelrent will do the trick) illustrates just how much ill will these renters hold towards their landlords.
To be sure the majority of renters are trying to work out payment arrangements. For their part, most landlords are doing their best to accommodate them amid these strange times and the severe economic downfall that has swallowed the country. That policy of accommodation has been encouraged by such associations as The Real Estate Roundtable and the National Multifamily Housing Council. In some cases, landlords such as Camden Property Trust have gone even further by offering financial assistance to their tenants.
But the vilification of landlords has nonetheless grown in intensity over the past six weeks. Rent-striking tenants claim that the current accommodations landlords are offering are not enough, arguing they won't have the money to pay up the accumulated rent when the time is due, especially as they are not working. Their argument is a valid one (how exactly these people are supposed to come up with several thousands of dollars in one lump sum in this economy is a mystery) but their proposed solution is untenable for multifamily owners. Namely, these tenant advocates want rent and utilities completely forgiven until the pandemic is over and they show little sympathy for the landlord who is still on the hook for taxes, maintenance and utility.
Landlords are getting angry too. They are frustrated with the government, which has not included them in any meaningful relief, while at the same time allowing tenants forbearance on their rent, at least for the next several weeks.
One sign of this anger is a Change.com petition, which is calling for New York apartment landlords to withhold taxes.
Here too, the language is just as inflammatory as what you can find on social media. "We all know that there are tenants that can pay their rent, many of whom are getting severance, all of whom are getting stimulus checks and increased unemployment. They aren't paying, because [the government] encourages that behavior," the petition in part reads.
Most in the industry are calling for calm, arguing that both a rent strike and mass evictions are counterproductive and will lead the industry into even deeper waters.
"No landlord wants to evict a tenant, and most are working proactively with their tenants to make payment plans and reduce tensions," Real Estate Roundtable CEO Jeff DeBoer tells GlobeSt.com. "Without rental income, such actions disproportionately impact smaller landlords and pummel a city's property tax collections by sending buildings into foreclosure. Ultimately, it would affect municipal workers who will lose their jobs—including teachers, police and firefighters," he says.
A $100B Measure for Rent Relief
One distant ray of hope is a bill that Ohio Senator Sherrod Brown is planning to introduce, according to a Tweet he sent out Monday afternoon. The bill will provide $100 billion in emergency rental assistance to help people pay their rent during and after this pandemic, he wrote.
"We cannot leave behind the millions of Americans who could be facing eviction without #RentReliefNow. My bill, the Emergency Rental Assistance and Rental Market Stabilization Act, keeps families and individuals stably housed with emergency rental assistance. The last thing we want during a public health crisis is people being forced out of their homes and onto the Streets," he tweeted.
The idea would clearly give relief to both tenants and landlords but it unfortunately likely has a long slog ahead. For starters, Congress is beginning to show signs of relief fatigue, with many Congresspeople leery of pushing another multi-billion dollar relief package through.
And unfortunately, partisan acrimony, which had been barely kept under wraps during the coronavirus crisis, is back in play. Senate Majority Leader Mitch McConnell has said he wants to include coronavirus liability relief for businesses in any new measure passed by Congress. Speaker of the House Nancy Pelosi has indicated this is not high on her list of properties. Another possible stumbling block: President Trump has said he wants to see payroll taxes temporarily lifted in the next relief action, a measure that has little support on either side of Congress.
A Holding Pattern
All of which leaves the multifamily sector in a holding pattern. First of all, they are waiting to see the number of rent defaults there were in May. The National Multifamily Housing Council is expected to release its measure of rental payments in the first week of May on Friday, which coincidentally is also the day when the Labor Department will be releasing the unemployment stats for April.
At the same time, the industry is beginning to advocate more for a fair sharing of the burden. DeBoer, for example, is talking up the concept of 'restoring the rent obligation chain.'
"There is an 'obligation chain' that underpins the rental and mortgage systems; a failure in any one of the 'links' would cause catastrophic upstream and downstream effects," he says, with state and municipal tax obligations squarely implicated.
The links of the chain work like this, he says:
a tenant has a lease but cannot pay it;
as a result, the landlord cannot pay his mortgage, taxes, or property managers;
the loan goes into default, and the lender struggles to restructure the debt;
if the loan is owned by a pension fund, the pensioners suffer;
for a bank, it means additional capital charges.
The financial system weakens and is incapable of making any new loans.
The end result? "A municipality no longer has property tax revenue and cannot pay for schools, law enforcement and other services. A pensioner no longer has retirement funds.Things fall apart," he says.
Each month this continues, the likelihood of a massive wave of residential and commercial mortgage defaults and foreclosures increases, DeBoers continues.
A fund of some sort to help renters pay their monthly obligations is necessary now, he says. "While the focus on employment has been necessary and effective, there is presently no COVID-19 response program with the primary goal of assisting American families and businesses in meeting their obligations to pay rent, mortgages, and other ordinary debts and expenses."