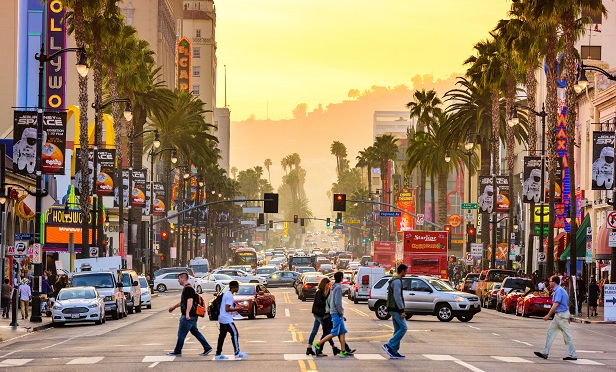 "Certainly, some tenants will not be able to re-open," Seth Weissman of Jeffer Mangels Butler & Mitchell LLP, tells GlobeSt.com about what to expect after the pandemic. Some real estate professionals optimistically foresee a swift recovery while others see a future filled with mass store closures. These latter forecasts can be grim. One outlook from UBS forecasts 100,000 stores closures by 2025, catalyzed by the coronavirus pandemic.
Weissman comes down somewhere in the middle, predicting that there will be some store closures coming out of the pandemic, and restaurants will be the hardest hit in this downturn. That said, he urges retail owners to focus on lease restructures rather than vacancies.
Why? Because retail centers with permanent store closures will suffer co-tenancy issues.
"The question will be whether landlords are willing to restructure leases with these tenants, or if restructured and recapitalized groups will take over space vacated by existing tenants," says Weissman.
Retail tenants use co-tenancy clauses to mitigate competition within a retail center. While they often make sense, these clauses can also create an obstacle to backfill a retail space when there are store closures. Restaurants rarely have co-tenancy clauses, and if most store closures come from smaller boxes, landlords may be spared.
"I expect that most tenants of the type hit hardest by these events do not have co-tenancy clauses in their leases," says Weissman. However, if larger box stores shutter, as UBS expects, then co-tenancy clauses will certainly be a challenge to filling those vacancies.
Retail store closures are nothing new. In fact, they have almost become commonplace since 2008, partly due to the depths of the last recession and partly due increased e-commerce spending. Gyms, expanding boutique grocery stores and furniture stores have backfilled large boxes, but those models have also been impacted by the pandemic.
"The mid-term and long-term economic impact from these unprecedented events are just not known," says Weissman. "If reasonable consumer demand returns, it may behoove landlords to work out arrangements for tenants to restructure their leases to allow them time to catch up."
Ultimately, lease restructures will help retailers survive the closures and will help landlords avoid challenges backfilling spaces. These restructures will likely include forward-looking clauses to handle similar events—however unlikely—in the future. "These kinds of events, with the risk of loss of life and over-burdening of health care systems, could re-occur—and we can expect that governments will not hesitate to more quickly impose social distancing protocols in response," says Weissman. "They may consider alternative lease terms that would apply upon the occurrence of similar events."