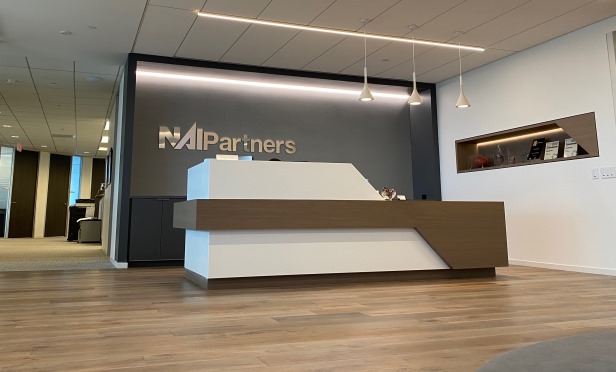 HOUSTON—When Harris County's stay-at-home order took hold, many businesses were left scrambling to put systems into place. But some like NAI Partners are successfully navigating the headwinds of the COVID-19 pandemic. The firm had been notably ahead of the curve in its previous use of technology to continue supporting clients.
"NAI Partners has been intentional in our use of technology over the last several months to continue to serve our clients," said Travis Rodgers, executive vice president of NAI Partners. "Our people are our greatest asset, and we feel galvanized that we've been able to weather this storm and keep moving forward together. As a result we've avoided any furloughs, pay cuts or layoffs in our teams across Houston, Austin and San Antonio. We're well positioned to continue helping our clients and new customers with their office, industrial and retail needs. We see this time as an opportunity for our clients to evaluate their real estate strategies as part of their overall business plans."
Last year, NAI Partners adopted new technology tools including the company-wide implementation of Microsoft Teams, the now-essential online communication and collaboration platform. This platform has helped position its employees to navigate the recent uncertainty successfully and serve its clients uninterrupted.
"NAI Partners has long been a tech-forward company and across the organization, we have undertaken strategic collaborative efforts to identify and evaluate additional digital platforms to ensure we are constantly communicating, and that our sales professionals have the tools they need to continue proactively meeting our clients' needs," said Larry Koestler, vice president of marketing and communications. "From virtual site tours via Google Earth Tour Builder and virtual office tours via Matterport; meetings utilizing Microsoft Teams, Zoom and FaceTime; real-time research, information sharing and market commentary through LinkedIn and other social platforms; and online presentation tools like Prezi, our commitment to partnering with our clients to deliver solutions during this unprecedented time is as ironclad as ever."
Microsoft Teams is a standalone enterprise communications platform (somewhat similar to Zoom) that offers a wide array of productivity features including persistent workplace chat, video meetings, file storage (including collaboration on files) and application integration. Teams integrates with Microsoft Office 365's office productivity suite and also features extensions that can integrate with non-Microsoft products. Its primary competitor is Slack, a fast-growing business communications platform that offers similar features.
"Teams has played a critical role in keeping NAI Partners' employees connected during this uncertain time, enabling the entire company to effectively telework and collaborate on projects despite not being in the same physical space," Koestler tells GlobeSt.com. "Meetings and calls have continued uninterrupted thanks to Teams, and the video conferencing component has ensured we still get to see each others' faces, which has helped us stay close despite not being together."
Additionally, NAI Partners is using this unprecedented time as an opportunity to add to its ranks, having made several recent new hires while continuing to actively recruit talent at all experience levels from administrative professionals all the way up to senior-level brokers. The company is more focused than ever on its goal to recruit more than 20 new sales professionals across its three geographies in Houston, Austin and San Antonio this year.
"Partnering with our clients to meet their needs requires us to have the very best talent, which is why we work so hard to develop and retain the incredible folks we have in our shop, and also seek out top-level professionals who are great at what they do and are looking for the right culture and career-building opportunity," adds Rodgers.