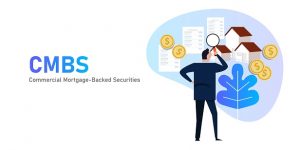 In late April, Nathan Whigham, president of EN Capital, blasted out an email telling clients that his firm had located a "major institutional global lender" that was bringing its CMBS financing platform back online. Whigham wouldn't give the name of the CMBS lender but he did provide some insights into its thinking.
"They basically feel like the world has absorbed the shock we've seen so far," Whigham says. "They're willing to look at deals. Now if some other crazy thing happens, who knows what happens after that. But that's kind of where they're sitting right now."
The group was "overweight in certain assets," and was looking to other sectors, like multifamily and industrial, to round out its portfolio, he adds.
"They got the green light internally to quote new deals that are coming down the pipeline with a little more conservative underwriting than before this mess," Whigham says. "The credit spreads are a little wider, even with really low-interest rates. I think their capacity is really unlimited as long as the deal had some underwriting criteria."
While the focus is apartments and industrial, Whigham says the lender might consider some office deals. "I'd be willing to bet they would look at things like self-storage as well," he says. "They were just super adamant that they wanted no hospitality or retail."
When Whigham's email hit inboxes, the responses came fast and furious. "We have a bunch of deals we're chewing through right now," Whigham says. "It was mainly from brokers that had deals that were stranded."
For example, EN is working on a deal that was slated to close at another CMBS lender. "It got put on hold," Whigham says. "They're just waiting to see what happens, and it's already underwritten. All the third parties are done. So we're just seeing if we can scoop it up."
While Fannie Mae and Freddie Mac still actively in the market, Whigham hasn't seen many multifamily deals. "They're pretty much all industrial with the exception of one office property that we're looking at," he says.
Right now, sellers motivated to close and refinancing are driving deals. "Debt that is coming to maturity needs to be refinanced," Whigham says. "They [borrowers] are probably going to roll into CMBS because it was the best execution for that property type." While refinancing is hot, Whigham has seen some existing clients start to seek deals where sellers might be motivated by current market conditions.
"We're starting to see guys we've known for a long time thinking they can buy a property, like an apartment building in Southern California, at a 20% discount just because the current owner doesn't want to deal with the brain damage of some tenants not paying rent," Whigham says.