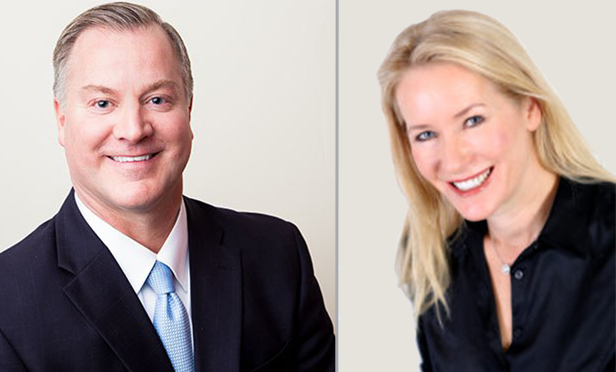 CLEVELAND–In the midst of the pandemic, unemployment has soared well into the double digits and many investors have sidelined themselves in a cloud of unknowing. Those two factors challenge development in general and the supply for affordable housing.
Now, one of the nation's top affordable housing lenders has unveiled a program set for a nationwide audience of players to increase equity participation in the sector. It might be very well timed, says Rob Likes, KeyBank national manager of Community Development Lending and Investment for affordable housing.
"The next few months are going to be tough for everyone," Likes tells GlobeSt.com. "But everybody needs housing, and when we come out of this the need for affordable housing will be even more acute."
In keeping with KeyBank's mission to help clients and communities thrive, according to Stacie Nekus, the team leader for the Equity Growth Initiative and Investor Relations, "the launch of Key's LIHTC equity initiative is intended to provide a robust one-stop solution for clients and investors nationally; providing tax credit equity, construction and permanent financing, including Freddie, Fannie or HUD executions."
She clearly sees the new strategy as boosting the goals of all participants. "Developers will benefit from a completely integrated and customized platform," she says, "and investors will be able to meet their affordable housing goals through equity, participations and community investment. This enhanced strategy targets a seamless and nimble execution, to accommodate these complex transactions and do so expeditiously.
As a result, "This equity growth initiative expands and deepens our community engagement, allowing us to broaden our scope of providing solutions for affordable housing."
"No affordable-housing deal gets done without the all-important equity component," Likes adds. "We need to maintain our focus on equity and continue to create more new affordable homes while preserving those in communities that already exist."
Likes pins the bank's pipeline in the multiple billions of dollars a year including debt. In the midst of the pandemic, it's frankly tough for anyone to predict what the rest of the year will look like.
"It could be flat this year due to the simple fact that the entire nation has slowed down," he says. "We haven't had any deals fall out. But I'd expect preservation could slow down until we get to the other side and there's more clarity."
One thing is sure: clarity will bring a heightened industry-wide focus on the need for affordable housing. "Our clients are looking to us to be the leader in this issue," says Nekus. "This is a good time to be starting this initiative. The affordable housing industry is resilient; we have weathered a lot of storms and developed creative solutions along the way to meet those challenges. Having an affordable home to live in is the first step in helping communities thrive. KeyBank is excited to have this new initiative be a larger part of the solution to the affordable housing crisis we face across the country.