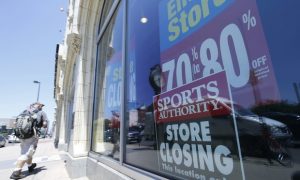 TORONTO—Brookfield Asset Management has launched what it is calling a retail revitalization program that will recapitalize retail businesses in the major markets where Brookfield has a presence.
Brookfield says it is targeting $5 billion to seed this program.
The program will be funded by Brookfield and its institutional partners and will make non-control investments in retail businesses that need capital.
This program will be led by Ron Bloom, managing partner and vice chairman of Brookfield's Private Equity Group. He was a principal architect of restructuring the automobile industry on behalf of the US government during the 2008 financial crisis.
"This initiative is being designed to assist medium sized enterprises in getting back on their feet," he says in prepared remarks. "We believe this is a critical component to getting the economy moving again, and we would like to partner with companies and entrepreneurs that can draw on our capital and expertise to stabilize and grow their business," he says.
Brookfield also plans to provide its expertise to the retailers it will support with the program.
The program is aimed at retailers that have $250 million or greater in normalized revenues and have been operating for at least two years.