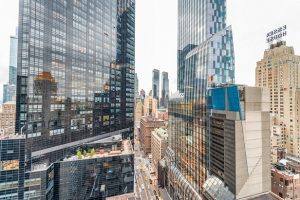 NEW YORK CITY—Hopes that New York City would soon begin to lift the Covid-19 restrictions were dashed by Mayor Bill de Blasio at a press conference held yesterday.
The soonest he expects the city to loosen these rules would be June, he said. The good news is that the daily health indicators the city has been monitoring are posting strong progress, albeit "not the optimal progress that we're waiting for, which is when all three indicators move in unison downward."
In fact, he added, that happened on Monday, but the city wants to see a unified downward trajectory for multiple days in a row. "So that means by definition it's going to be weeks more because we need to see that pattern," de Blasio said.
To prepare for the eventual re-opening the city has put together a variety of panels that have met several times already, he continued.
These include the Fair Recovery Task Force, the Inclusion and Equity Task Force, which is made up of officials of the city government. There are also larger business and smaller business groupings, with the former having already met and the latter about to meet. There is also one that's devoted to health care, which brings together health care leaders from across the spectrum in the city. "And that's going to be meeting in a matter of days," de Blasio said.
Input from all of these groups is crucial, he said, their input is going to be crucial, but a decision about a restart will be focused first on health and safety.