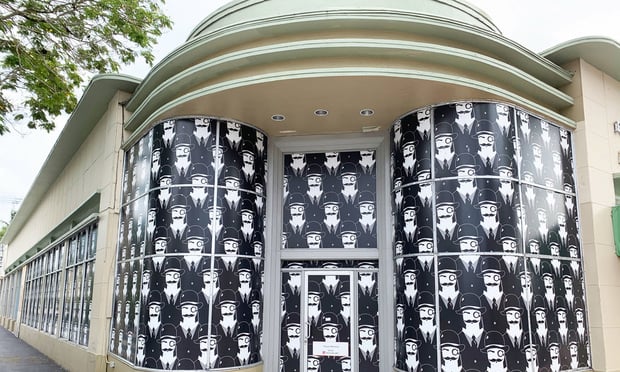 E-commerce giant Amazon will open its first South Florida 4-star store on Miami Beach's internationally famous Lincoln Road as part of a plan to open 10 U.S. stores this year stocked with top-rated products.
Amazon's 4-star stores offer four-star or higher-rated products including technology, toys, games and home goods. The announcement comes when most of Amazon's brick-and-mortar stores are temporarily closed due to COVID-19 restrictions.
The Lincoln Road store is one of six new retailers coming to the tourist-centric open-air mall, which expects to fare better than enclosed malls during the coronavirus pandemic.
Many consumers are opting for open-air retail and dining options as a way to follow social-distancing recommendations as businesses reopen.
Amazon's 4-star store is planned at a 5,000-square-foot space at 700 Lincoln west of Euclid Avenue, taking over the space vacated by Nexxt Cafe last December.
Other newcomers include artisanal pizza chain Harry's Pizzeria by award-winning farm-to-table chef Michael Schwartz, Cortadito Coffee House named after the Cuban-style coffee and English shoe and apparel brand Dr. Martens.
The pedestrian-only Lincoln Road also is to become home to experiential retailers Showfields, which allows customers to shop in-person for previously online-only goods mostly for the home, and Colombian restaurant-nightclub Andres Carnes des Res, which is often referred to as a clubstaurant.
Experiential retail is one of the latest trends to emerge as a reaction to e-commerce growth. It allows customers to test goods or dine in a place that's more than just an eatery.
Lincoln is well-positioned to survive the economic adversity caused by the three-month lockout imposed to stop the spread of COVID-19, Tim Schmand, executive director of the Lincoln Road Business Improvement District, said in a news release.
"The Lincoln Road District is home to some of the region's best retailers, cultural venues and dining destinations, and it's this winning formula that has allowed us to overcome adversity while continuously attracting both visitors and tenants to the Road for over a century," Schmand said in a statement.
Amazon, founded and headed by Jeff Bezos, started its 4-star store concept two years ago and has opened several, including in New York's Manhattan, according to Amazon's website.
Other locations to open this year include the American Dream mall in New Jersey, Atlanta's Perimeter Mall, Arizona's Scottsdale Fashion Square and Burlingame, California.
The e-commerce giant also plans Florida locations at The Gardens in Palm Beach Gardens and The Mall at Millenia in Orlando.