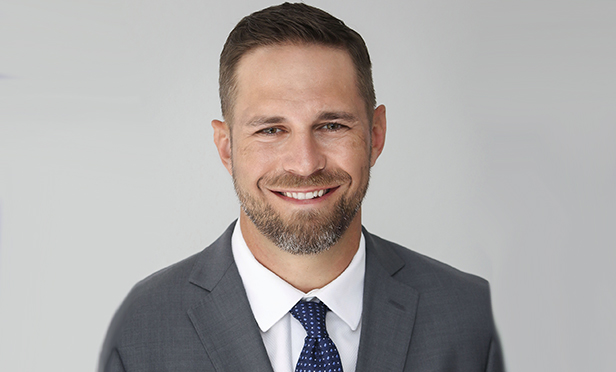 DALLAS–Yes, the COVID-19 pandemic wreaked havoc on commercial real estate, with virtually no product type escaped unscathed. And while the greater economy took a hit, the recession was purely a reaction to imposed shutdowns. Therein lies the hope for not just the real estate industry, but the overall economic picture as well, says Justin Wilbur, SVP of KeyBank Real Estate Capital's Central region.
"Since the real estate fundamentals were there at the start of 2020, once the pandemic is largely behind us, I hope to see a sharp turn toward growth," he tells GlobeSt.com. Admittedly, he adds that the impact will still be felt going into the new year.
He notes that the Central region of the US sustained lending activity better than did the coasts. "The Texas markets specifically are seeing multifamily construction and acquisition move forward," he says, and this has had a ripple effect, which is "carrying over to some of the surrounding states, which is a good sign."
That's not to say volumes are keeping pace with that of last year. Wilbur says that even the Central markets have seen the impact the slowdown has had on sectors such as hospitality and retail. Office and industrial, while affected less severely, have also felt the pinch.
He projects a continuation of retail bankruptcies, especially where heavy debt loads are involved. Oversupply will be the issue for the office sector as tenants absorb changes in a post- work-from-home environment. Ditto hospitality given the current lack of travel. "It will be some time before hotels regain occupancy and RevPAR."
As a result, he describes the current market conditions as "a wait-and-see. Nevertheless, with well-capitalized borrowers, there are opportunities." Those investors are not only sticking to their core investments but branching out and looking for paths to diversification.
Specifically, he adds, "Capital in general is flowing to some of the more desirable product types, such as multifamily, industrial and to some extent the stronger medical office space."
Much of that activity has been driven by the stimulus of the CARES Act, he notes. "The stimulus provided a positive impact from that standpoint, and we're seeing rent collections in the residential space upward of 95 percent." He says that infusion of relief funding lifted all multifamily boats equally, "from class A to the workforce housing space. We're seeing some good positive trends." While starts have been down, this includes some acquisitions and even "some construction opportunities in Texas and the surrounding states."
What does this mean for KeyBank? In addition to providing low-rate refi capital, Wilbur says it's a matter of mindfulness. "We're always mindful of our clients' needs," he continues, no matter the economic conditions. And, as indicated above, he remains optimistic. "I'm hopeful the market will bounce back quickly when the worst of the pandemic is behind us."