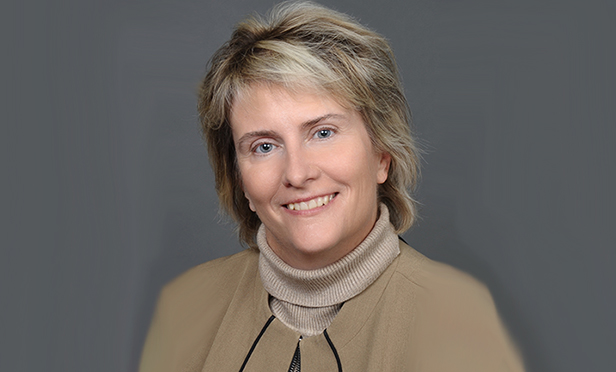 At the end of July, the multifamily crisis got one or two degrees hotter. The unemployment relief package that was part of the CARES Act expired, with little hope of immediate resuscitation. This only added fuel to the already raging fire of rental housing. "It's the worst it's been since the Great Depression," says Dawn Carpenter, CPM, from IREM (Institute of Real Estate Management).
The pandemic has caused an economic freefall, leading to a current unemployment rate just over 11 percent and some 45 million Americans filing for unemployment benefits since mid-May. Carpenter notes that many low-income workers find themselves unemployed, and many of them will not be able to pay their rent going forward.
The founder of Staten Island-based Dawning Real Estate Inc. has been on the front line for years, serving on both IREM's Legislative Policy Committee and its Federal Housing Advisory Board. She says the housing affordability issue has historically been one of massive challenges, literally going back to the 1930s, from NIMBY-ism (Not in My Backyard) and antiquated infrastructures, to zoning restrictions and developer resistance to government-imposed 80/20 rules.
IREM recently joined a coalition of industry associations calling out the critical state of the situation for this jobless population, many of whom are renters. "Losses are particularly acute for lower-income and minority households," states the letter, which appeared over the group names of IREM, the National Apartment Association, the National Affordable Housing Management Association and others. The letter, dated July 15, went to Senate Majority Leader Mitch McConnell, House Speaker Nancy Pelosi, Senate Minority Leader Chuck Schumer and House Minority Leader Kevin McCarthy.
But Carpenter's passion for the issue is much more personal. "I manage a 150-unit building on Staten Island, and 35 percent of my tenants have been affected by the pandemic," she says. "They can't pay rent, and we do not want them to lose their homes." She says that to that extent, property managers and their tenants are unified in the need for Congress to provide further mitigation from the escalating crisis.
She explains that the July 15 letter spells out recommendations necessary "to ensure the continued financial viability and stability of the rental housing industry–both for residents and managers."
The letter, says Carpenter, outlines recommendations addressing the tightly linked needs of all stakeholders in the rental housing marketplace. Those recommendations urge Congress to:
Create an Emergency Rental Assistance Program. The letter states that, "Direct federal rental assistance will help alleviate some of the financial strain on the industry and stop the cascading effects on local economies."
Limit and further target eviction moratorium. IREM's goal is to "keep people in their apartments," says Carpenter. But extending the eviction moratorium from 120 days to 12 months (as outlined in the House-passed HEROES Act) will not "help residents meet their financial obligations. A cascading number of evictions a year from now would not only be detrimental to residents, it will have a severe impact on the viability of the rental market, putting both housing providers and their communities at economic risk." Limiting evictions solely to the COVID-19 unemployed would further help the stability of the local community.
Provide financial mitigation and mortgage forbearance protections. According to the letter, "Increased costs and rent-payment shortfalls will impact the ability of rental property owners to satisfy their financial obligations. Our organizations urge financial support for rental property owners to mitigate these losses due to COVID-19 and ask Congress to consider several revisions to the CARES Act to ensure the continued viability of apartment communities and the residents we serve."
Increase funding for the US Department of Agriculture's Rural Development Rental Assistance (RA) programs. The letter states, "Congress must continue to address rural housing needs, by ensuring continued funding for residents who utilize the USDA's RA programs, as well as those residents who currently do not receive RA."
Create a Federal Reserve credit facility for mortgage services. "Servicers of multifamily mortgages are an important part of the financial flows within the multifamily industry and have obligations to advance funds during mortgage forbearance. Congress should direct the Board of Governors of the Federal Reserve System and the Secretary of the Treasury . . . to extend credit to [these servicers that] have liquidity needs due to the COVID–19 emergency."
Expand the Small Business Administration's Paycheck Protection Program to include all multifamily businesses. The industry coalition urges Congress to "compel" the SBA to "expand eligibility to rental housing firms and student housing operators so that they can protect their employees and their operations with these loan and grant funds."
"IREM managers as well as owners and tenants are all suffering through a very difficult time," Carpenter states. "We all need to keep support going until this crisis, with its ongoing threat of homelessness and mental anguish, especially for our tenants, is over."