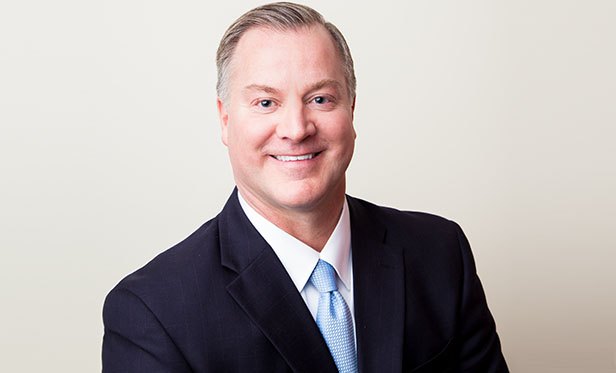 CLEVELAND—"The country has been in an acute affordable housing crisis for years, and it continues to worsen." So says Rob Likes, National Director, KeyBank Community Development Lending & Investment (CDLI).
That dire nature of the situation amped up, of course, with this year's flood of unemployment at the hands of the pandemic. And yet, Likes has reason to hope. First, however, the bad news:
"Of all renter households," he says, "about half are cost-burdened, meaning they're paying more than 30 percent of their income toward housing. And of those, about half are severely cost-burdened, paying more than 50 percent of their income toward housing." With some 45 million people filing for unemployment insurance since COVID-19 hit, those numbers have just exploded.
Low-Income Housing Tax Credits have been the long-term driver of development and preservation for the sector, but fewer investors and developers are dipping into that trough given the shaky nature of the economy, says Likes. "There's no doubt that pricing has been impacted, due primarily to many investors sitting on the sidelines, unwilling or unable to pay what they used to because they're unsure of what their earnings will be."
The result, beyond stalling the pace of projects coming out of the ground, is that developers have to seek other sources of capital "to fill those gaps." One potential source, local-government incentives, have washed away with budget cuts, he adds.
Now, for the good news.
According to a recent Cushman & Wakefield report, the global recovery has turned a corner since its mid-spring depths, although growth will continue to be sub-par.
Indeed. "Activity does seem to be picking up," says Likes, "and we're seeing early indicators of a turnaround such as the pricing of tax credits. While we're not out of the woods yet, we are seeing a slow uptick in the number of deals and certainly more interest in the sector overall."
The other good news comes in the unwavering voice of advocacy for the affordable housing community. "Everybody has been rowing together," he says. "The industry is filled with good people, the owners and managers in this country who care deeply and have worked hard to help, be it through rental payment plans or helping residents find a job or complete unemployment insurance."
He adds to that the voices of the industry associations, the Institute of Real Estate Management, the Mortgage Bankers Association and National Association of Realtors, to name just three, that have consistently lobbied Congress for more robust relief.
Is it enough? No. Will it solve the issue of affordable housing beyond the era of COVID (whenever that might be)? Of course not.
"We're watching the issue very closely," says Likes. In the midst of the economic roller coaster we're all riding, that constant voice and that unwavering advocacy will ultimately be the driving force that helps to ease the outcome. And, as Likes concludes: "Any compassionate awareness of the situation is a step in the right direction."