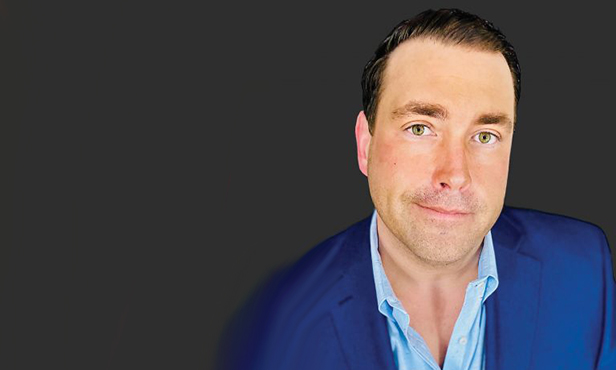 The good news is that the healthcare market remains healthy, despite the ravages of COVID-19. But, as JL Johnson explains, that's healthy with an asterisk.
The senior director of Lee & Associates' Corporate Solutions Healthcare Group reports that the American Hospitals Association puts revenue losses for the year at upward of $320 billion, owing in large part to the COVID-related cancellation or postponement of both elective and required surgeries.
And yet, the fundamentals of the real estate market that supports the sector remain solid. "I represent mostly institutional investors," he tells GlobeSt.com, "REITs and large private equity groups. They haven't been influenced in a meaningful way." Although, he adds, activity has slowed and "some landlords are suffering from concessions, which likely will continue until revenue returns to pre-COVID status." Given the yin and yang of investor interest in the face of revenue losses, "the market has remained steady, but not overly aggressive in terms of acquisitions."
Cap rates too have remained steady, which is somewhat of a surprise, he admits, since the expectation was for rates to follow the 10-year Treasury and decrease. "But we haven't seen it, although sometimes it acts as a lagging dynamic." As the economy continues its slow rebound, his expectation is that, as credit becomes stronger and smaller practices continue to be gobbled up by larger healthcare systems, cap rates for the sector will drop.
It should be noted as well that development hasn't hit too much of a slowdown either. He cites The Ohio State University Wexner Medical Center's planned $2 billion inpatient hospital expansion as one example.
In many sectors, the dynamic of institutions pulling back opens the door for more private players. Not so much in healthcare, says Johnson. Rather than a shift, he sees it as more of an addition.
"The major healthcare REITs and large private equity groups are still active," he says, and they claim the bulk of the larger portfolio deals. For instance, in what has been estimated at a $1-billion deal, private equity firm Kayne Anderson this summer picked up 34 properties from Welltower Inc.
But private activity is ramping up, and many players are migrating from shakier verticals, such as retail, and coming in for the first time. While the big-number deals tend to go to the institutions, "the smaller single-tenant, triple-net practices continue to attract all sorts of investment. Again, they're attracted to the fundamentals. The sector is somewhat economically resilient, whereas retail and office are a question mark."
So, what is the outlook for 2021? It all depends on a vaccine, he says. Without a vaccine, we continue along the current path and "a lot of wait-and-see".
"But with the assumption that there will be a vaccine and elective surgeries will be allowed to continue," he says, "we should see a market correction in terms of lost revenue. That also anticipates a decrease in cap rates, which may give rise to more inventory, enticed by owners looking to get their assets to market."
But, even if the pharmas come through with a COVID fix, Johnson does note one big if: "The thing with vaccines is that everybody has to take them."