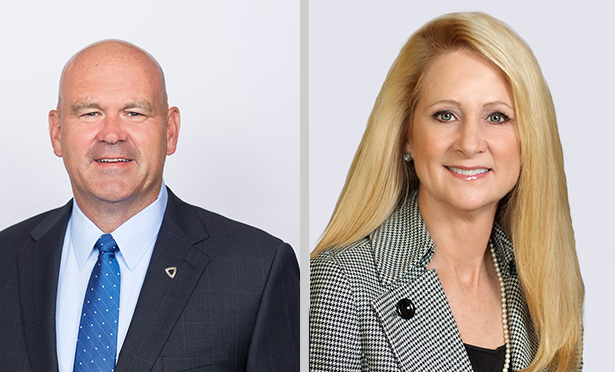 When COVID-19 hit the US, it triggered an unprecedented lockdown, unabated mixed-to-grim forecasts, and delayed many commercial real estate projects. Those concerns may be easing, according to SIOR's monthly Snapshot Sentiment Survey. GlobeSt.com reached out to SIOR global president Mark Duclos, SIOR, president of Sentry Commercial in Hartford, CT, and SIOR board member Cathy Jones, SIOR, president of Sun Commercial in Las Vegas, to discuss improving transaction volumes and overall confidence six months into the pandemic.
"The results of the September survey indicate that the CRE industry is in better shape than many would have thought when the pandemic began," said Duclos. "When SIOR started surveying in March, there were projects on hold or canceled and a lack of third-party execution on deals. Early on, people were seeing a lot of unprecedented things and just not knowing what the future was going to look like. Now there is definitely more clarity and optimism."
SIOR member transaction volume reached the highest level since the pandemic began, and broker confidence bounced back after a dip in July. Brokers report that 56.7 percent of deals are completing on time, up from 26.1 percent in April. Meanwhile, on-hold transactions, third-party delays and cancellations continue to decrease.
Both SIOR leaders pointed to regional disparities as a surprising aspect of the Snapshot Sentiment Survey. Duclos said it's understandable to see Las Vegas struggle with its heavy hospitality base versus, for example, a Dallas market, but negative sentiments on New England were less easy to explain. Jones noted that office numbers in the Southwest had perked up quite a bit. Also, she reported that Canadian industrial firms are showing keen interest in Vegas.
Duclos provided three key takeaways from SIOR's unique month-to-month sentiment survey: how the rapid news cycle drove short-term sentiment early on, the strength of the industrial sector and the relative calmness of the office sector. Office specialists registered a 5.9 (out of 10) confidence score versus 7.0 for industrial, but both sectors show increases.
"While we understand the office sector would be affected, I thought their sentiments would've been much lower," he said.
Jones concluded: "I feel the SIOR survey results demonstrate that CRE is still a really solid investment choice. We're going to have to work through the adversity and think creatively as we've done many times in the past, but a big advantage with SIOR is that you're working with professionals who are highly informed and able to adapt to market changes. Collaboration between owners/tenants/lenders didn't happen in 2008. It's a very different approach this time around."