For struggling real estate owners trying to survive the coronavirus-induced recession, the saviors extending a lifeline are lenders — but whether they are white knights or acting out of pure self-interest depends on whom you ask.
Bridge lenders and preferred equity investors are in line to become the go-to rescuers for property owners, especially hoteliers and retailers that have taken the hardest hit.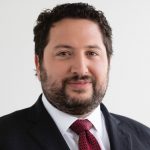 They are not purely selfless, and it's questionable whether the moniker "rescue capital" is deserved, said Miami attorney Isaac Marcushamer, who has another phrase in mind.
"I call it capital of last resort. These aren't white knights," said Marcushamer, a partner at Mark Migdal & Hayden. "They are sophisticated business partners. They are not doing you a favor. They are doing it to make a profit."
Hypothetically, a hotel purchased for $30 million has a $20 million debt, and a fund offers refinancing, He said it could go two ways, either the lender gets repaid once hospitality picks up or the lender takes over if it doesn't.
"They are underwriting the deal as, 'Hey, I am going to take over this asset in X number of months.' They are prepared to take over and run the asset," he said. "A particular fund is in the business of running hotels."
Driftwood Capital has a different goal, said CEO Carlos Rodriguez Sr. The Coral Gables-based company owns and manages hotels and has acquisition and development divisions. Its lending arm is there to help, not take over.
"We are white knights because we are providing capital in time of need when other traditional sources have run for the hills and because we have unique expertise in this sector — we live and breathe hotels," Rodriguez said. "We don't provide financing on a hotel with the goal of taking it over."
Driftwood Capital, which planned on a $100 million mezzanine lending fund before coronavirus, is picky about its borrowers and their properties and won't enter unless it's confident in their rebound.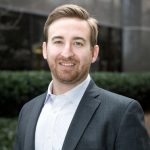 Hospitality lender Stonehill Strategic Capital would have already taken over hotels if it wanted to, said Mathew Crosswy, president and principal.
It's a subsidiary of Peachtree Hotel Group with hospitality management and development arms, but Stonehill has taken over no hotels since COVID-19 set in and is granting existing borrowers forbearance.
"If we wanted to get to the real estate, we would be more of a predatory lender and it would have already been visible," Crosswy said. "For hotels that are struggling, we could have easily taken over. We are not."
Stonehill offers bridge loan and preferred equity investment, but its rescue capital will come mainly from its more affordable Commercial Property Assessed Clean Energy, or PACE, program with 6% to 8% fixed interest rates that forgo payments for up to two years.
"Our goal is to just bridge people to the other side," Crosswy said.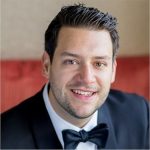 Yet Andrew Kurnit, who used to work in commercial mortgage backed securities lending, echoed Marcushamer. Bridge lenders and preferred equity investors are betting on one of two outcomes.
"They are either going to get an attractive current yield on the property, 12% or 13%, or if that 12% or 13% doesn't get paid, then they are going to be able to step in and own the property for considerably less than what it probably cost to whomever owned it initially," said Kurnit, executive director of Miami's DWNTWN Realty Advisors that connects and negotiates between borrowers and lenders. "It's very sophisticated capital that is out there in the market."
'Expensive Money'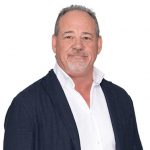 It also is "expensive money," said Scott Webb, president of hotel manager and developer Kolter Hospitality, part of Delray Beach-based Kolter Group.
The hospitality subsidiary runs Hilton, Hyatt, Marriott and Westin flags, and its sister development company Kolter Urban recently finished the 100 Las Olas tower with 113 luxury condominiums on the upper floors and a 238-key Hyatt Centric that opened in April.
Kolter Hospitality has sought no rescue financing and reports a 50% portfolio occupancy. Webb said it's "comfortable" with its existing loans but declined to say whether the company has received forbearance.
"For hotels, finding debt is near impossible unless you want to go to a debt fund," he added. "If you have no other choices, that's what people are doing. But Kolter is not in that position."
Others are in that position with lenders seeing an uptick in inquiries and expecting more deals by year's end and into next.
Boutique Miami private lender BGI Capital is set to close next month on a $1.2 million bridge loan for a historically bankable Miami-Dade County owner-occupied medical office that needed the help.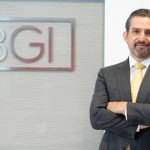 "They have a bigger loan with the bank, but in order to be able to qualify, they need to recapitalize a deal by bringing additional equity into the transaction," BGI managing partner Robert Barthelmess said, declining to identify the borrower. "A lot of these medical practices, without getting into too much detail, they were not able to provide services unless they were very specific services. Different industries have been affected by this."
BGI has $30 million in bridge loan interest from South Florida real estate impacted by the coronavirus-crippled economy and evaluates requests on a case-by-case basis.
Stonehill, the hospitality lender in Atlanta, bought a nonperforming loan on a South Florida hotel from a bank and is restructuring it as a bridge loan, carrying the owner for one to three years when Stonehill expects to be paid back.
"That's another form of not-rescue capital, but it's a way we are seeing deals by buying loans and trying to restructure so the borrowers get a little bit more duration on the runway if the banks want to exit the investment," Crosswy said.
Stonehill also refinanced a CMBS loan on a Hilton Garden Inn in Virginia's Arlington County with a $20 million bridge loan. The lender is confident the hotel will pay back the loan in a year or two because of the expected upside from the planned 2023 opening of Amazon's nearby HQ2 in Crystal City.
"As a result of COVID, they had to go to a group like us because there was no capital available from banks, insurance companies. All that is shut down for hotels," Crosswy said.
Driftwood closed on an $11 million mezzanine loan for a Washington, D.C., select-service hotel and is about to close on a $9 million loan for one in Tampa.
Driftwood planned on a lending division before coronavirus but first wanted to launch its acquisition and development arms. The lending arm's start coincided with the pandemic, Rodriguez said.
"The pandemic obviously has created a much larger need for this fund and will probably cause us to raise the money quicker but also deploy the money a lot faster," he said.
Driftwood will lend for hotel acquisitions at discount prices and "rescue white knight capital to existing owners who need money to lift through the pandemic," he added.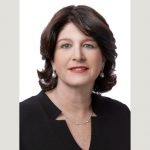 Attorneys who negotiate between lenders and borrowers also are seeing an uptick. Bilzin Sumberg Miami partner and real estate head Suzanne Amaducci-Adams is looking at more than $200 million in interest for bridge loans and preferred equity.
"People are definitely researching the opportunities," Amaducci-Adams said, declining to identify properties or interested parties.
Banks, Forbearance Out
Centennial Bank, which focuses on Florida, Alabama and Arkansas, allowed deferrals of interest and principal, one or the other for existing borrowers, mostly hotels, said J.C. de Ona, president of Southeast Florida division.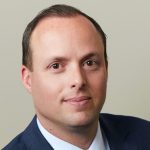 That's been other banks' overwhelming response once the coronavirus lockdown started, but they aren't in the business of distressed property lending. De Ona agreed banks are less likely to issue rescue capital than alternative lenders.
"You have to be careful not to lend into a problem. I don't think any traditional bank wants to run into lending into an asset that has a major problem. That's not the most attractive loan to get into today," he said.
The honeymoon loan-forbearance period won't last forever either, and while preferred equity and bridge loan deals have been only a trickle, a deluge is possible.
"Now that this problem has prolonged and really sustained itself for what's going to be going on for months from now, the need of not playing defense but playing offense has become even greater," said Kurnit of DWNTWN Realty.
Bridge loans are short-term, higher-interest financing to carry a borrower to a rebound.
With preferred equity, Kurnit explained the lender gets a preferred payout from cashflow if there is any or their equity accrues for a later payout after the first mortgage is repaid and before common equity is paid.
These options will be lifelines in a time of historical risk for hotel foreclosures. A Trepp report showed 23.4% of hotel CMBS loans totaling $20.6 billion nationwide were a month or longer delinquent in July, the highest on record. During the Great Recession, $13.5 billion was delinquent.
Forbearance won't be sustainable and, regardless of rescue investors' ultimate goals, they still will be rescuers.
"When you are dealing with forbearance and rent relief and reallocation of replacement reserves to pay debt service and to cover any shortfalls there, it's really a Band-Aid on a wound. It's not doing anything to address the problem long term," Kurnit said. "The opportunity for an operator to get an equity infusion allows them to weather this."